How We Work as Growth Partners 1
These past days, I talked with some friends at my workplace and we had very nice conversations about our career and life. I found it very inspiring to talk to people I meet every day and learn new things about them. We work in a family-like environment and share most of the tasks, but curiously, everyone has a different perspective and philosophy of their work.
I first decided to talk with Johan and José . Both of them have been working as Talent Acquisition Consultants for more than three years. They have worked on many different in-house assignments for companies like Blocket, Nordcloud, Cabonline Technologies, Qapital, DigitalRoute, Snow Software and helped them grow.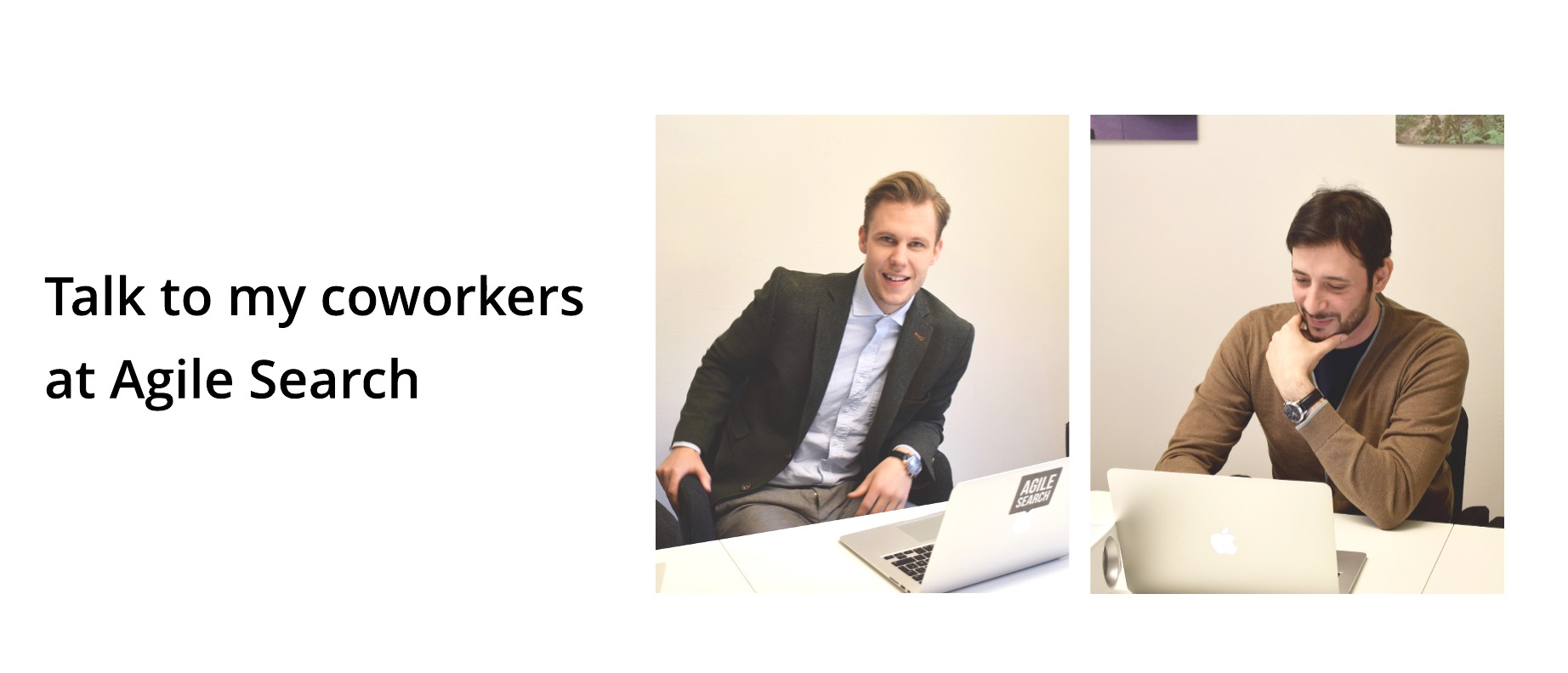 Johan Hjalmarsson
First, Johan, Senior Consultant and Team Coach at Agile Search
Johan has his roots from Säter, Dalarna and has been working in the tech industry for over four years. For him, the most interesting part of recruitment is helping companies improve their way of working and educate customers about the industry, tools and processes within this area. Johan also appreciates getting to know people and understand their personal and professional story.
How does it feel when you work as an in-house consultant?
I think it's very interesting and challenging. Working on-site closely with the engineers and stakeholders makes you feel part of their team which improves the efficiency in many ways. For a Talent Acquisition Specialist, it's crucial to understand the employer's culture and their ways of working. This is important when you're introducing the company to candidates.
In order to help teams grow you need to guide their members out of their comfort zone, even though a lot of them might be quite experienced in the field, for example, I usually suggest managers who're a bit insecure during the interview stage to focus on talking about their own professional story and challenges they faced. In many cases, this improves the dialogue and the candidates can eventually relate to it.
Could you tell me about an interesting assignment that you have worked on?
I had some interesting ones, but the one at Blocket is probably the most interesting so far. I built the IT recruitment process from scratch, choosing the right tools and implementing necessary strategies for working efficiently with the hiring managers.
At Blocket, I was involved in every single stage of the recruitment process and together with the hiring managers, I helped them to implement a fluid recruitment process by finding their different strengths and use them in the best manner possible.
What are the most important skills for a Talent Acquisition Consultant?
It's important to be curious, social and outgoing. Things like coaching, building best processes and ways of working are also important but you'll develop those skills with experiences from different assignments.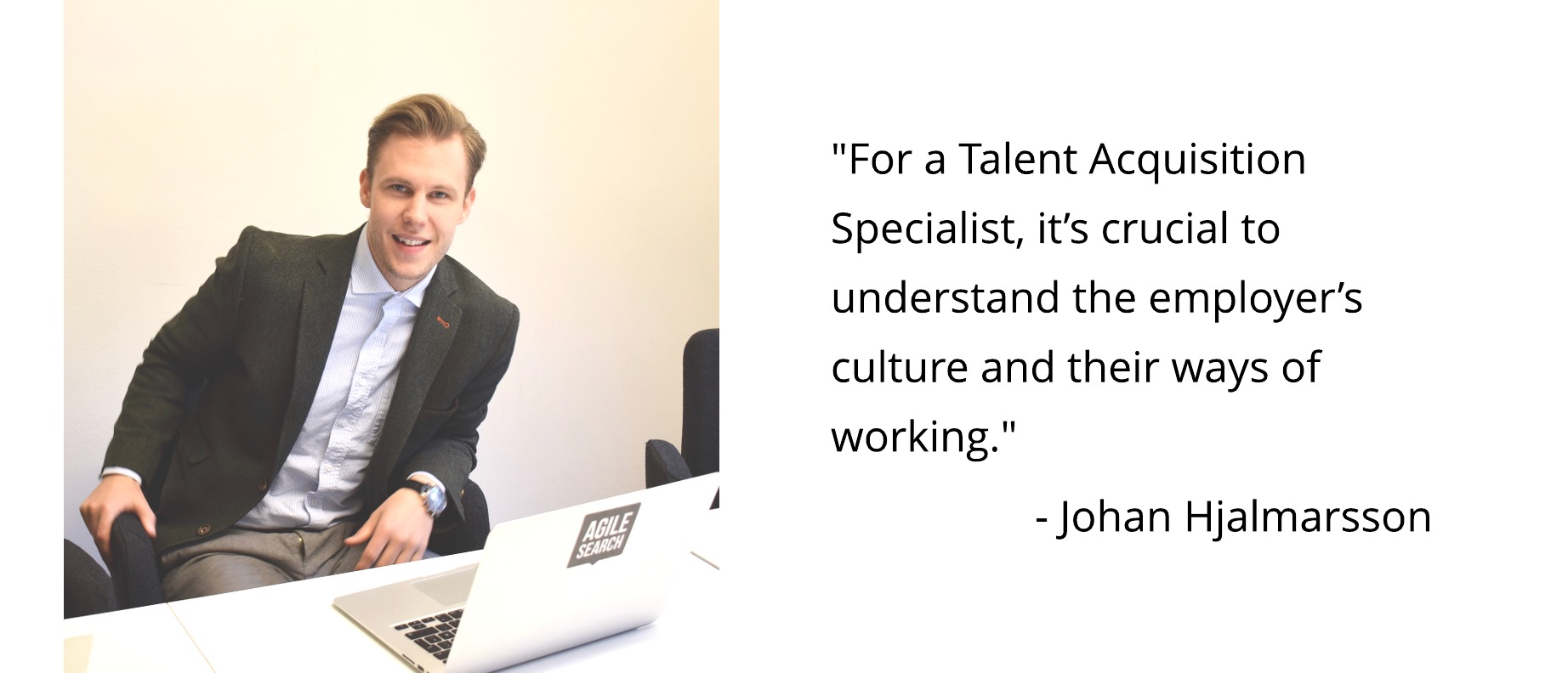 Read on to find more Talent Acquisition Consultants' stories.
Coming interviews with my coworkers on their journey at Agile Search. STAY TUNED!