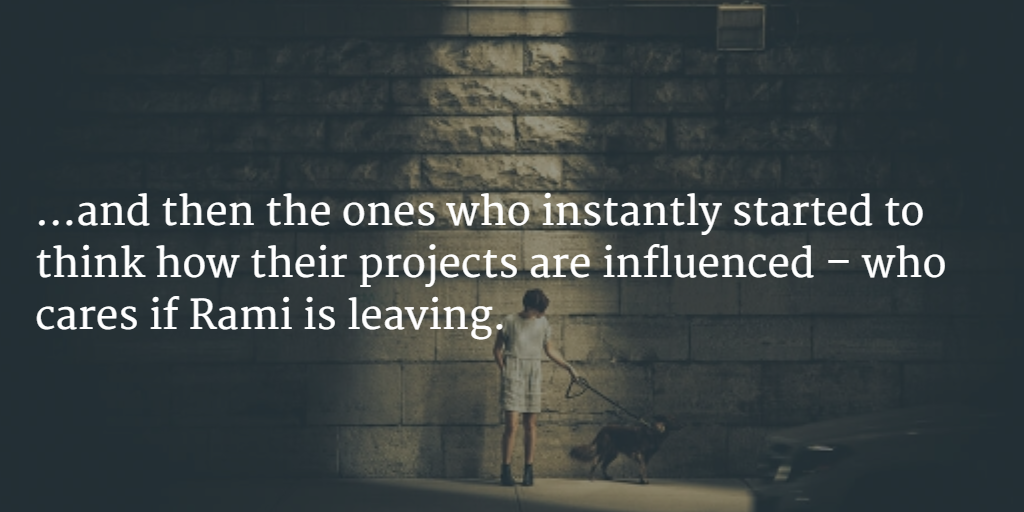 So, I did quit. I did quit my job. What a relief.
It's interesting how colleagues react. Some of them were scared. I saw panic in their eyes. I don't know what it means. Are they panicking because I'm not there anymore..or are they panicking because they never thought I would leave and if I leave, the boat is sinking. After all, I've been there 6 years. ..and they think it's somehow final.
The best ones had great sadness in their eyes. I saw it. Perhaps they liked me and they were sad that they won't see me again or they were just sad that something that was considered stable was not stable anymore. The closest colleagues had a smile on their face and almost tears in their eyes. You could see feeling of happiness and sadness at the same time. Few were openly happy for me. Some of them had noticed, that I'm not enjoying my time. I got few handshakes from them with big smile and word congratulations. One said that he does not know if he should dance or cry.. I think he was happy for me, or that is how I interpreted it.
My boss was a bit shocked, but perhaps wanted me to leave. I've been pushing him and asking goals for me – which I've not received. Now he does not need to suffer from me…and then the ones who instantly started to think how their projects are influenced – who cares if Rami is leaving. What about me and my projects?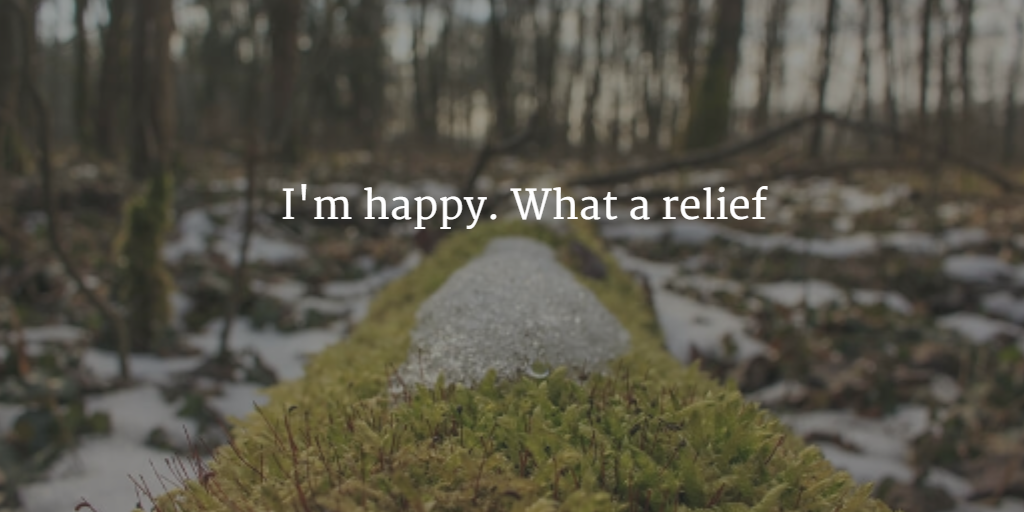 For me it was a relief. I've tried to build future for me in the company, but it never worked out. So, I decided to build the future for me myself. I'm happy. What a relief.
Written by Rami
His blog can be found at http://www.betterproductivityblog.com/
Original post at http://www.betterproductivityblog.com/quit-job-relief/