How a Developer from Syria is sharpening our Tech Screening Skills
Hello everyone! This is Salah Aswad, 29-years old guy from Syria. I joined Agile Search through JobbSprånget, where they posted an announcement saying that they would need an IT recruiter intern. My background is in web development – I have five years of experience in IT; two years as ASP.Net Web Developer and 3 years as a technical support. My mission at Agile Search is to help deepen the technical knowledge of our team.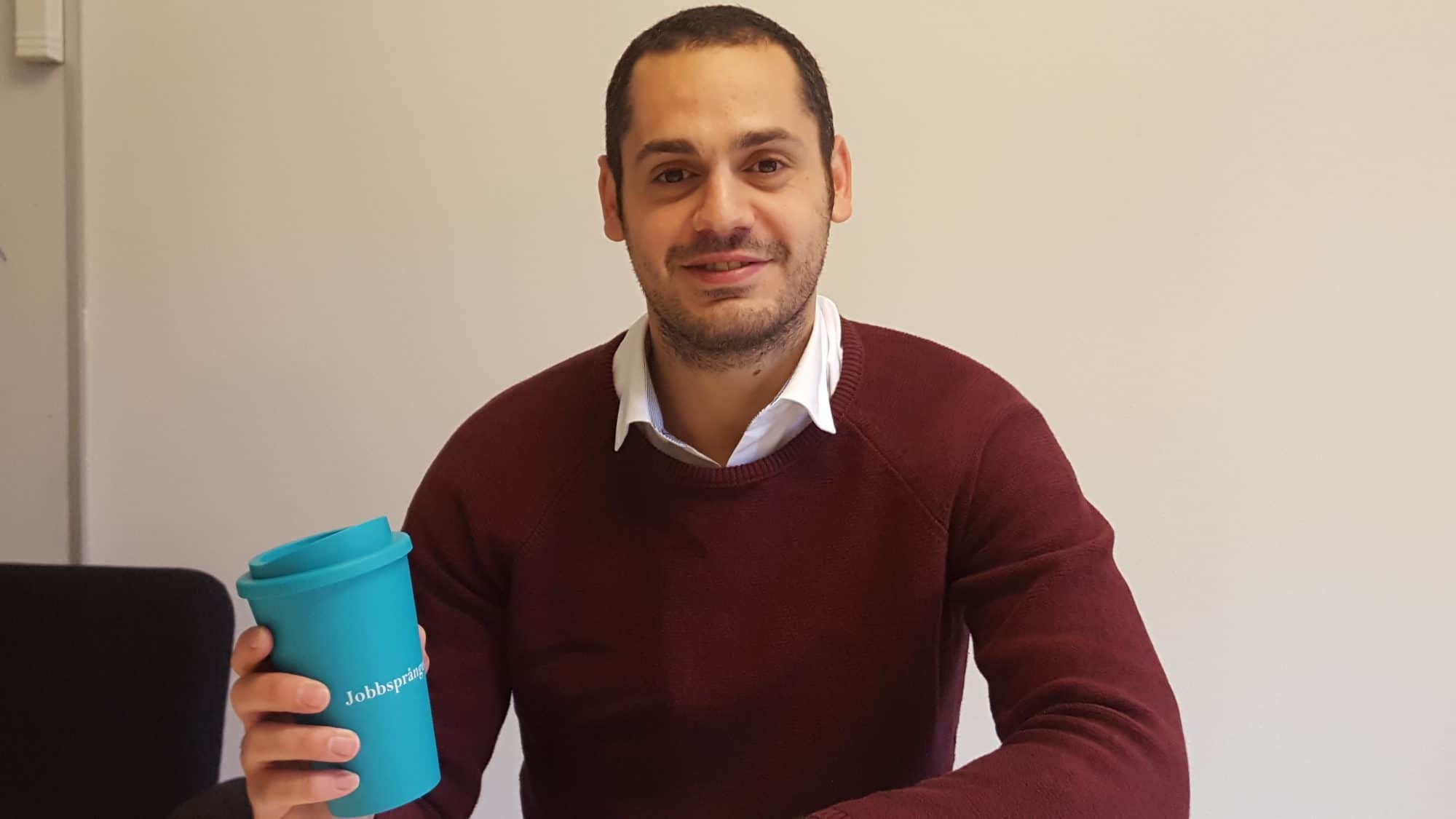 About my background as web developer
At the beginning of my career journey, I built a School Management System using ASP.Net MVC 3 with C# and SQL server as a database. After that I was a part of developing a Clink Management System using the same methods. I also practiced in developing management systems for a municipality in Saudi Arabia and was responsible for developing a part of a violation system through ASP.Net web forums and SharePoint with an Oracle database.
I have also developed a small HR system where you can add employees and assign personal and job information. This system was built using MVC 5 with C# and Entity Framework Database First.
Life in Stockholm
Life without challenges is meaningless. One of the biggest challenge I have had so far was moving to a different country where I should blend in and learn a new language and traditions. Actually I have learned a lot about Sweden and Swedish community! For example, I like to have 'fika' with my colleagues. In Sweden I have learned how to be more patient and calm which I was not before due to the differences between the cultures.
On my career side I have encountered a challenge due to the long period I have had to wait to get my papers fixed by the migration services. I needed to keep practicing my development skills until I could professionally use them again, rather than settling and losing them. So, I kept programming using my personal laptop, I kept studying through e-learning websites and looking for the latest technologies that hit the market. This challenge is still on somehow as the industry keeps changing
Goals for my internship
What excites me as an intern at Agile Search, is the new experience I will get and the understanding of how HR and recruiters perceive candidates: How they evaluate a candidate and how do they pick the right candidate for the job.
In my point of view, it is important for IT recruiters to learn the theory behind the IT concepts and the purpose of the vacancies they are assigning candidates to. As mentioned in the introduction, I would like to educate our team to understand the common programming concepts better; how they were developed and what is the purpose of each language and concept.
Besides this, I am excited to share some of my ideas about improving the working methods and about developing the work overall at Agile Search, whether it is by new services, targeting different segments of society for recruitment purposes, or providing more internships for new graduates under special conditions that pour into the interests of Agile Search.