6 Things to Have in Your CV [Infographic]
What are the most crucial things to have on your blog showed in the infographic?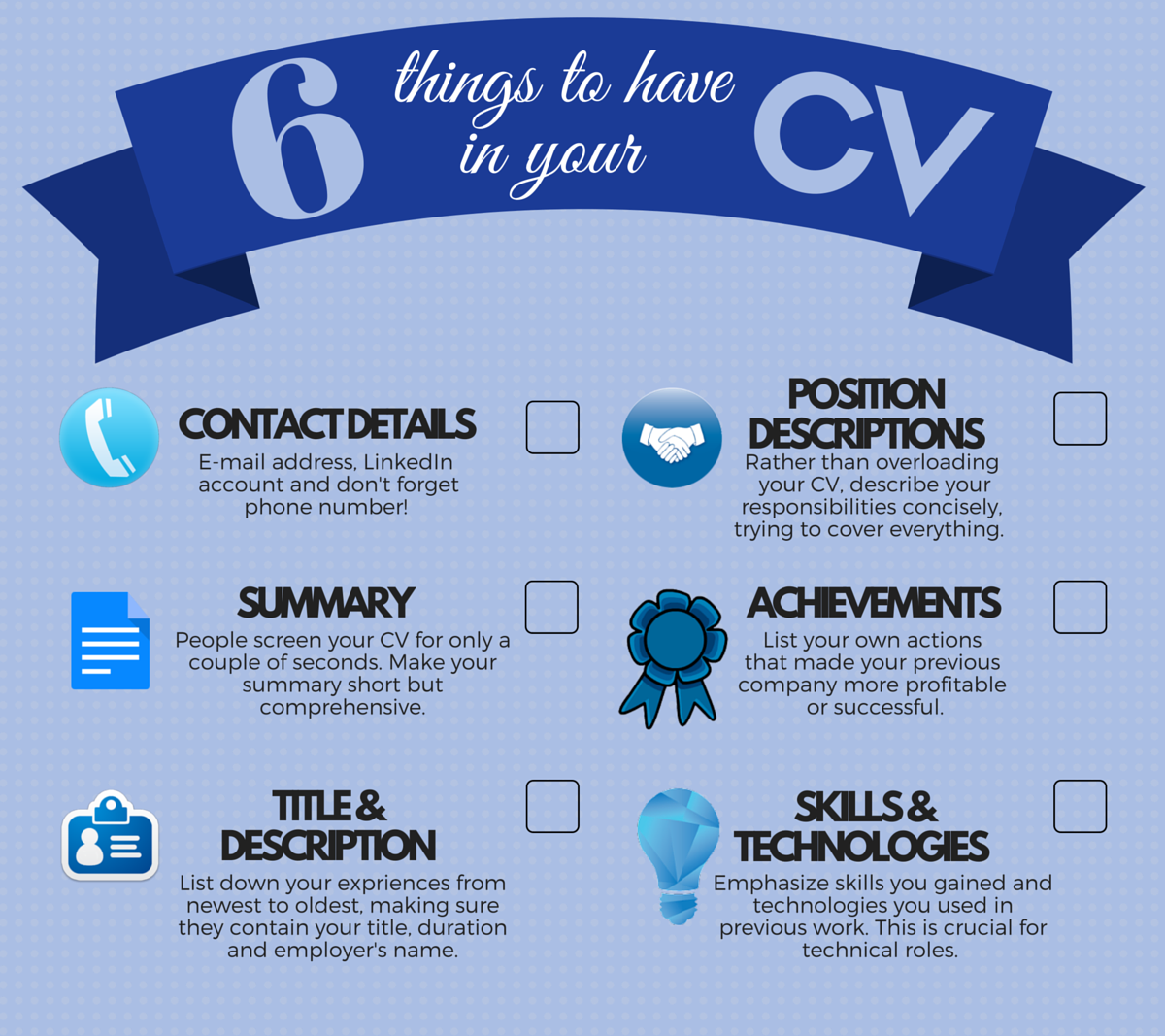 Having these 6 things in your CV will definitely increase your chances of getting a reply to the applications you have sent. For more regular updates regarding recruitment subscribe to our blog by clicking the image below.