5 Key Benefits of Digital Recruitment
Internet has changed everything forever, from the way we interact with people to the way we shop for gifts and pick places to eat. Following that course, the way companies are recruiting their talent has also changed. Luckily.
Bye, Bye Old Times
It has been 21 years since job board pioneer Monster.com launched first online job ads in 1995. Employers nowadays have access to talent from anywhere and anytime.
Most of the companies use some means of online recruitment, be it through posting job ads online, sourcing candidates from various social media channels or conducting interviews via Skype or Google Hangouts if a candidate is in a different geographical location.
Jobvite conducted a study on digital recruitment in 2013, aiming to compare it to traditional approaches in hiring. They have been conducting annual surveys for six consecutive years, trying to follow the patterns of recruitment in some of the biggest markets.
They found out that 33% of the participants said the time from the start to end of hiring process has improved, while 43% of all participants agreed that quantity of candidates has also improved.
Think of Who You Are Talking to

Greg Hammill's study from 2005 shows how different behavioural patterns occur through different generations. According to the study generation Y, who is the present and the recent future of the workforce, likes to communicate via e-mail and social channels. They also appreciate liberty and flexibility in communication.
Here are a couple of things you will capitalize on when using digital recruitment to reach your new talent.
You Will Reduce Costs
Most of the organisations switch to digital recruitment because it's far more affordable than traditional ways of looking for employees. Each part of the recruitment process can be costly- from advertising the job, looking for good candidates, communicating with them and finally interviewing them. Having digital recruitment in place costs are either completely cut or considerably lowered.
Having digital recruitment in place costs are either completely cut or considerably lowered.
Click to tweet
It Will Be More Time Efficient
Although some companies still take so much time to recruit a good person as if they have never heard of Internet, one of the best features of digital recruitment is that it takes way less time. Digital environment enabled us to have two-ways communication that can clarify, easy and ultimately speed up the hiring process.
You Can Do It Anywhere and Anytime
Unlike in case of traditional recruitment, your talent pool is available to you anytime and anywhere.
Now even if you're on a business trip you can see those applications rolling in as a reaction to your great job ad.
Modern tools enable you to find, view and communicate with potential hires from your phone, tablet or laptop. You are not tied anymore to your office telephone and particular time of the day.
Of course, nobody said you should creep out your candidates calling them late in the evening or sending late-night e-mails. If that's your most productive time of the day, you can always use e-mail or social media scheduling tools such as Hubspot.
Reach the Unreachable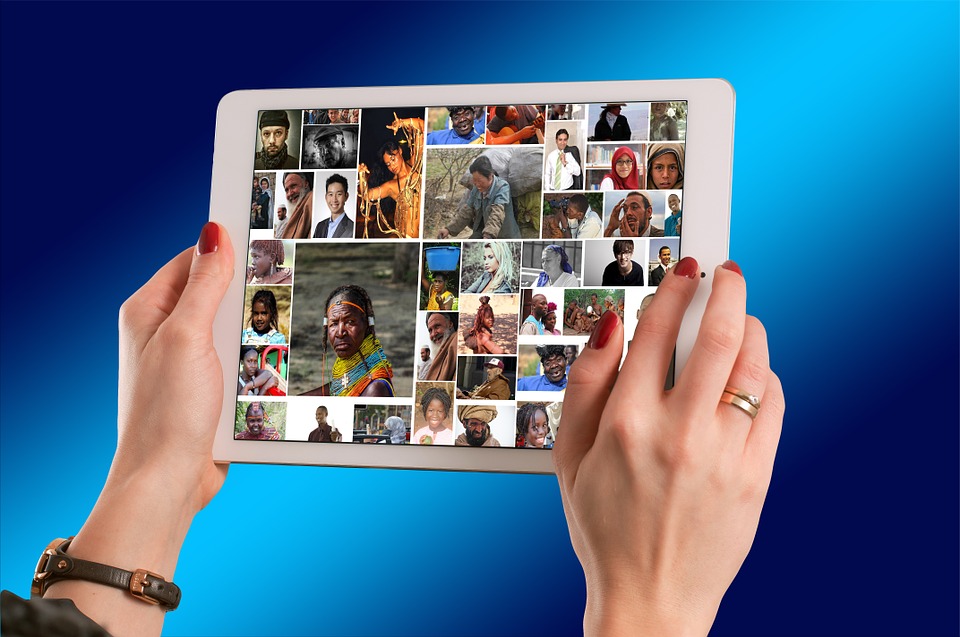 Rarely any successful company today can sustain itself on talent from the same city or country only. As markets are becoming more globalized, people and goods are moving very fast, international talent becomes less of a choice and more of a necessity.
When we say unreachable, this can entail more than accessing only international talent but also reaching out to ones who are passive and who would still be qualified and a great fit for your company.
When world's best talent is almost a click away, why settle for anything less?
Tweet: International talent becomes less of a choice and more of a necessity. Click to tweet
Easy to Keep in Touch
Even when a particular person doesn't have right skillset for a position you're currently recruiting for, they might be a real superstar in a couple of years. Don't send CVs and other candidates' data to the recruiting graveyard just yet.
Try to leverage your talent database the best way possible, putting social media and other digital channels into good use. If not a future hire, they might be your new customer. Use social media to carefully nurture each candidate and treat them like you treat your customers.