Bambi on Ice – First Months at Agile Search
At the end of January, I had the pleasure of joining the Agile Search team in Stockholm. Being not only new to the company but also new to the business, I was nervous. To me, it was like being the new kid at school. Will I fit in? Will I make friends? Will I be able to keep up with the school work? Will I enjoy going there? I quickly found out that I could answer 'yes' to every one of those questions.
First impression of Agile Search
The atmosphere is very friendly, yet professional. It is independent, but team-working. The balance of these all to create a nice working environment. I had a proper introduction on day one, and on day two I was already working somewhat independently. At first, this surprised me. However, the team has given me all the tools needed to work and the trust required to grow. Coming straight from university studies that were combined with other activities and responsibilities, I really do like the freedom that the independence of this job offers.
Fear not, I may be new and working independently, but at Agile Search, you are never alone. Sometimes at the office, yes, but everyone is only a message away. When in doubt, the team is there, happy to help – and trust me, I use it. After all, knowledge sharing is a really good way to evolve and learn new things.
About my new role as a digital recruiter
Very interesting! Being in recruitment combines everything I love: the social part of communicating and working with and for people, assessing and writing – oh, I love the writing. Every day is about thinking and assessing in order to do the best match-making. It is also about writing and expressing yourself through words to try to capture the interest of the reader. I must say that it is very interesting and fun. Even though I have mainly one task at the moment: researching, it is still very varied because there are always new job descriptions, new people and new matches to make.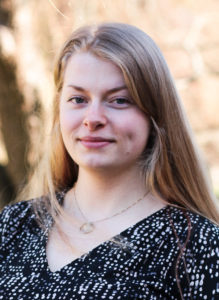 At the end of January, I may have come to the company like Bambi on the slippery ice – new to the environment. With the great help of the team, I have learnt to stand firmly on my own two, after all, I am not a deer, feet. It only took a couple of weeks before I felt right at home and the referring to the company and team as 'you' turned into a 'we'.
By Alexandra Jönsson