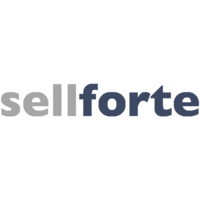 Senior Data Engineer
Sellforte
Sellforte is a fast-growing team of 30+ exceptionally talented people on a mission to enable retailers & consumer brands accelerate their growth by making smarter data-driven decisions. The SaaS is an AI tool for marketing teams to holistically evaluate and improve the effectiveness of marketing and promotional activities. This company doesn't only show cool marketing metrics or fancy dashboards – Sellforte delivers real impact backed by some of the top Data Scientists in the country.
To support the next phase of Sellforte's growth journey, we are looking for a Senior Data Engineer to join the team. The Senior Data Engineer will focus on designing and developing Sellforte's Data Platform, which is the foundation for all analytics & AI features in Sellforte SaaS.
---
As A Senior Data Engineer You Will:
Develop vision and roadmap for the Data Platform, together with the broader team
Develop Data Platform features that will enable scalable data collection, storage and processing, and efficient work for customer-interfacing teams
Improve tooling used by data engineers and data scientists to manipulate and access data
Improve data engineering practices more broadly
---
Technical Skills & Experiences That We Value:
Solid experience in designing, developing and maintaining data infrastructure
Expert knowledge of Python and SQL
Track record of maintaining large scale ETL processes
Experience with AWS, GCP or Azure data stack
Familiarity with large scale data warehouse technologies, such as Redshift, Snowflake, BigQuery etc.
Knowledge of DevOps tools and practices
Ability to innovate and work independently
---
We know that one can't have it all, while your understanding of the big picture and exceptional hands-on skills are what counts.
---
Great place to work
Supportive and motivated team
Interesting and highly challenging work
Support for professional growth
Still Interested?
Now that you've read this far and know more about the company why not hit apply if you're still interested.