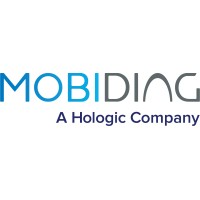 Senior Software Engineer
Mobidiag
Mobidiag is a fast-growing Finnish-French-American biotechnology company with a mission to improve the quality and efficiency of healthcare and aid. Mobidiag allows fast and cost-efficient detection of most common bacteria, parasites, viruses, and antibiotic resistances to answer any microbiology laboratory requirements. Today, Mobidiag's work is more important than ever, as their automated diagnostic solutions enable rapid COVID-19 testing and help to understand the virus better.
Mobidiag is looking for a seasoned Software Engineer to join their growing team in Keilaniemi. You will be developing software for medical diagnostic devices covering a wide range of software from firmware and desktop applications to analytics. Mobidiag follows an agile process, code reviews, and maintains CI pipelines. As a Software Engineer, you will be responsible for working with the team members documenting, designing, developing, testing, and validating software. You will work closely with other functions in the company, continuously evolve as a team, and adapt to changing needs. You will be encouraged to bring your expertise and opinion to the table, influence the roadmap and tech choices. The team consists of passionate and versatile developers, that value continuous learning and knowledge-sharing culture above anything else.
---
Highly Valued Expertise:
Deep understanding of software development concepts
Solid programming skills with C#, .NET Framework, and .NET Core
Knowledge of SQL databases (good understanding of NoSQL concepts is a plus)
Algorithms development and mathematics
Ability to write good quality test covered code (unit tests, TDD)
High regard for exceptional technical documentation
---
Other Valued Skills:
Embedded software development, C/C++
DevExpress, WPF, UNO Platform, Xamarin, Electron, etc.
Experience in Linux servers
Good understanding of DevOps, CI/CD VCS
---
---
Still Interested?
Now that you've read this far and know more about the company why not hit apply if you're still interested.