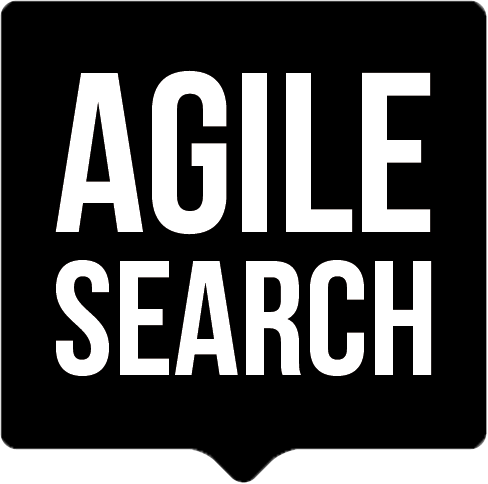 Senior Talent Acquisition/Consultants – Helsinki
Agile Search
Join one of the Leading Growth Partners in the Nordic Tech Industry!
Do you want to play a crucial part in our clients' and candidates' continuous growth and success? If yes, you should read on.
As a Talent Acquisition Consultant at Agile Search, you will combine the latest recruitment and marketing technologies with executive search methodologies to match the best professionals to some of the most exciting companies in the Nordics.
You will use your analytical mindset to identify the right candidates, your digital marketing skills to create an interest and your interpersonal skills to engage and convince them that we have the right next step in their career.
We live in an industry that develops at a rapid pace, so our ability to pick up new skills and techniques as well as our ability to try new ways of attracting the best talent to our clients is crucial.
We work with some of the leading Nordic tech companies and successfully helped hire hundreds of people across Europe.
---
Skills And Requirements
2+ years of full-time experience in Recruitment/Talent Acquisition
Research/analytical skills
Innovative thinking
A good understanding of the tech industry
Strong writing skills and the ability to produce good written content
Fluent English language skills, Finnish is a big plus
---
Perks And Benefits
Competitive fix salary and competitive bonus model
Pension and insurances aligned with union standards
Flexible working hours and remote work availability
A multicultural & international English speaking workplace
Social gatherings - both in Helsinki and yearly company trips
---
Our Selection Process
After receiving your application, we will review it and get back to you.
Interview to get to know you better and tell you more about the role. (60 minutes)
Home assignment related to recruitment, which you can do when suitable for you. (1-2hrs)
Home assignment review with one of our recruiters (30-45mins)
Online personality and logics test (1 hour).
Value based interview to better understand your personality and explain our values and culture as well as what you can expect from us as an employer. (1-1,5 hour)
References.
Contract proposal.
---
Who are You?
You are positive, structured, proactive and willing to take risks and learn on the job. In order to thrive, you need to be driven, bold and have grit.
If you are able to think on your feet, act rapidly, learn quickly and have fun while doing so, you will fit right in! If you are triggered by challenges and taking on more responsibility, then this role is probably a good match to keep you motivated.
---
Meet some of our team!
James
Country Manager for Finland
Working in a lean way, embracing changes and continuous improvements is in our DNA.
Salah
Co-founder
We believe that our colleagues are our main strength. We grow together to continuously become better as a company.
Ivy
Tech Recruiter and Marketing Specialist
At Agile Search, I am playing the mixed role of growing as a tech recruiter for the coolest tech superstars, while also being creative in marketing. We have a supportive team, and lots of fun!
Mike
Tech Recruiter
I'm lucky to be working in a very engaging place. We're constantly busy and the way we handle growth opportunities is encouraging! It gives me confidence that the company will stay on the right track.
Still Interested?
Now that you've read this far and know more about the company why not hit apply if you're still interested.