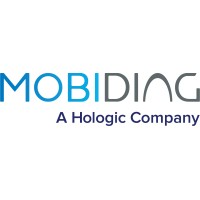 Software Engineering Manager
Mobidiag
Mobidiag, A Hologic Company is a fast-growing Finnish-French biotechnology company with a mission to improve the quality and efficiency of healthcare and aid. Based on well-established qPCR and microarray technologies, Mobidiag offers a broad range of tests and automated platforms. These allow fast, reliable, and cost-effective detection of most common bacteria, parasites, viruses, and antibiotic resistances to answer any microbiology laboratory requirements. In 2021, Mobidiag's work is more important than ever, as their automated diagnostic solutions enable rapid COVID-19 testing and help to understand the virus better.
Today, Mobidiag is looking for a Software Engineering Manager who will empower their growing team at Keilaniemi, Espoo, and perform Product Owner duties for the next generation of Mobidiag software. You will lead a team of exceptionally talented software engineers and help them capitalize on their strengths and reach their full potential. You will enable efficient software development practices and encourage successful collaboration. You will work closely with key stakeholders and product owners from biology, biochemistry, and other business units and translate envisioned roadmap into the software development narrative. You will be encouraged to bring your expertise and opinion to the table, influence architectural decisions and tech choices.
Mobidiag follows an Agile process, code reviews, and maintains CI pipelines. The team consists of passionate and versatile developers, that value continuous learning and a knowledge-sharing culture above anything else.
---
Required Expertise:
Deep understanding of software development concepts
Proven leadership skills and ability to motivate, take care of your team members, and nurture their strengths
Strong background in driving agile processes and high-quality software delivery
Experience of working in product role – product owner/manager
High regard for exceptional technical documentation
While this is a non-coding role, a good understanding of C#, .NET Framework, and .NET Core will be useful
---
Other Valued Skills:
Biotech or similar domain knowledge
Embedded software development, C/C++
DevOps, CI/CD

As a general rule, talents and expertise are noticed and nurtured at Mobidiag.
---
Still Interested?
Now that you've read this far and know more about the company why not hit apply if you're still interested.