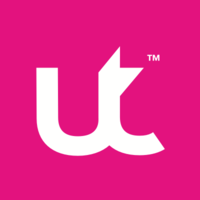 Talent Acquisition Specialist, Helsinki
Utopia Music
Music is incredible. It can excite hundreds, and unite thousands. But as an industry, it has been slow, complicated, and disparate. While the tech world has moved into the future, the music industry continues to be shaped by inefficient systems of the past. At Utopia we believe there is a better way. Which is why today we are setting out to transform the entire industry; creating new revenue streams, consolidating the data and decluttering the admin.
😎Funnily enough, so do we. Welcome to Utopia. Where music lives🎵.
WHAT UTOPIANS DO
We are building a better world for music with innovative big data technology that tracks online music sources and translates them into meaningful music consumption reports for royalty collection. The solution we're building does not threaten to usurp the role of industry incumbents – it is about bringing transparency in the industry and supporting efficient royalty collection
WHAT YOUR ROLE WILL BE
As a Talent Acquisition Specialist at Utopia you will work within our People & Culture team (the best team ever so don't wait!). You'll represent our company and culture, explore and utilise different sources to attract talent. You will be the first point of contact to our candidates and Utopia culture's advocate. You will be planning, developing and implementing TA strategies together with our TA Partner. You will be leading hiring processes within tech on your own, you will be responsible for the full TA cycle within tech in our Helsinki office.
---
Requirements
3+ years of experience within tech recruitment in fast paced environment.
Friendly people person.
High integrity and a strong team player.
Being organised, having ability to develop hiring strategies and profiles.
Experience in creating awareness of a company brand and ability to establish professional relationships with candidates.
Excellent communication and negotiation skills.
Experience working with different applicant tracking systems and sourcing tools.
Being able to manage projects from start to finish.
University degree in Human Resources management or similar education.
Fluent in English, Finnish is a plus.
---
Essential Responsibilities
Responsible for the full recruitment cycle, supporting hiring managers and executing strategies.
Participating in creating and improving hiring processes within tech.
Providing the best candidate experience by applying Utopia-personalised approach.
Screening resumes, interviewing candidates, coordinating interviews and being their point of contact throughout the entire recruitment process.
Headhunting talent from different sources.
Building relationships and collaborating with hiring managers and hiring teams to help define hiring needs.
Discovering new and exciting recruitment methods in order to fulfil the needs of both the hiring managers and the organisation.
Representing the company's vision and mission and promoting Utopia's employer brand.
---
Benefits
An opportunity to be part of building the Utopia Helsinki!
An experienced team to learn from, with experience in multiple startups and big tech companies.
Working in an impact oriented team.
Standard Finnish benefits like a mobile phone and a lunch benefit.
We are supporting work permits for employees that moved here from countries outside the EU. However, we do not support relocation at the moment.
---
We come from different backgrounds and we welcome everyone who finds theirself in previously written to apply.
Welcome to Utopia - Where Music Lives!
We're eager to meet
you
! :)
---
Still Interested?
Now that you've read this far and know more about the company why not hit apply if you're still interested.