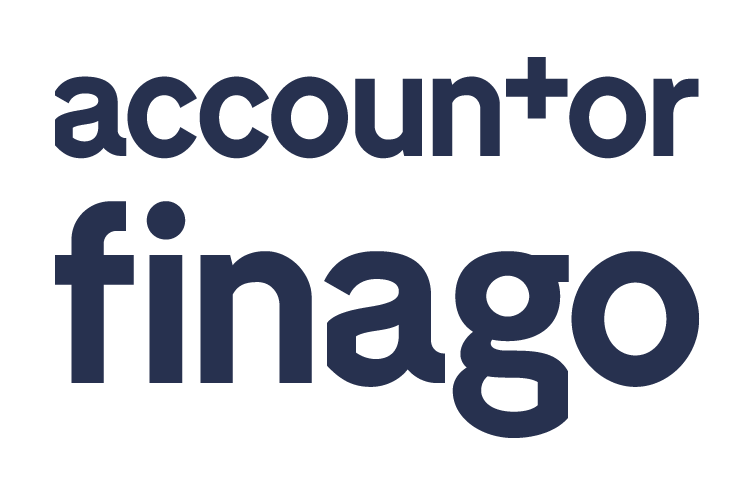 Data Engineer
Accountor Finago
" This is an amazing time for the computer data industry, as the mobile cloud matures, the age of AI is beginning "
Are you passionate about data and driven to take the data organisation challenges?
Accountor Finago, is looking for an Data Engineer to join their growing, multicultural team in Espoo! At Accountor Finago you are able to work with a long history of Financial and HR data of more than 50 thousand companies. We have countless ways for utilizing data and AI for the benefit of our customers, and we keep experimenting and validating to focus the efforts on the most valuable solutions. We have established a+Lab, an AI/ML innovation development unit to boost the utilization of data and AI related technologies. You will be working closely with both a+Lab and your project team, including designers and Data Scientists to ensure project success.
As a Data Engineer in ML team, you will play an integral role in building data solutions utilising Artificial Intelligence like machine learning and predictive analytics.In this role, you will be responsible for designing and building data pipelines in a collaborative environment. The right candidate will be experienced using Azure ML tools. As such, you must be a self-starter, love learning new concepts, and have the ability to innovate.
Most importantly, you'll be part of a fast-growing company at the forefront of an exciting, growing industry !
---
Responsibilities:
Design, Develop and maintain scalable data pipelines to orchestrate the movement, transformation, validation and landing of data from source to destination
Data pipelines implementation used for Machine Learning and analytical solutions.
Building and maintaining Azure cloud infrastructure.
Process and implementation of Azure ML tools and platform
Developing security practices and processes as a part of Data pipeline implementation
---
Requirements:
Expertise in Azure ML Platform
Strong Python and Azure SQL Database skills
Experience in Data analysis and Data mining
Hands-on experience in maintaining infrastructures in some public cloud services
Solid understanding of data processing methodologies, data storage options and data sanitation practices
Good understanding on software engineering and DevOps processes
Good understanding of cloud engineering and security practices to handle sensitive data
Capable of working with Docker, Kubernetes and serverless architecture
Knowledge and experience in Git, Jenkins and Terraform is valued
Solution oriented approach and communication seen as an added advantage
---
COVID-19 HIRING: Our recruiting activities are virtual during the pandemic and we've transitioned to a work-from-home environment until further notice. We are offering full support for work-for-home to improve our associate's ability to work remotely !!
a+Lab is Accountor's innovation unit focused on exploring, developing and testing AI, machine learning and analytics-based business innovations. Their aim is to rethink industry-standard processes and innovate for new customer and business value by utilizing the possibilities of data, analytics and artificial intelligence. They work across Accountor's different business units in software product- as well as service businesses. The core of a+Lab is a team with combined expertise in Data Science, Engineering, Service Design and Innovation management. They believe in cross-functional teamwork, customer-centricity, experimentation and validation. Their multi-disciplinary approaches to data science allow them to iterate rapidly to deliver sophisticated machine learning-based services. At a+Lab, failing is as valuable as success in finding the next great things!
Join us and make a difference!
Applications are considered on a rolling basis and the position will be filled as soon as the right individual comes along. Be sure to apply sooner rather than later if you are interested!
Reach out to Suneeta Kadali (
firstname.lastname
@finago.com) with any questions regarding the role. Please do not send applications, CVs or any other personal documents via email.
---
Great Place to Work
Learning & personal development budget
Accountor Finago is a leading Finnish provider of financial management software. We want to help businesses and accounting offices to handle financial management easily, reliably and efficiently.
Accountor Finago product family includes all of the solutions needed for the efficient handling of financial and payroll administration, taking advantage of modern digital tools. Products such as Procountor and Tikon suites are user-friendly and efficient tools, also ideal for demanding professional use. Together with unique partner program they provide accounting offices with a comprehensive solution.
The software of the Accountor Finago product family is already in use in more than 100,000 companies and more than 1,200 accounting offices because:
Accountor Finago offers user-friendly, comprehensive and evolving financial management software.

The cloud-based digital financial management supports cooperation between the customer company and the accounting office.

Up-to-date financial data helps SMEs succeed.

Service offers an effective comprehensive solution for accounting offices.

Customer service provides support to clients free of charge.
Accountor Finago is a Finnish growth company. The business is growing fast at the same time as digital financial management is becoming increasingly widespread among SMEs and the accounting offices that serve them. Accountor Finago employs nearly 200 professionals of digital financial management.
Accountor Finago is part of Accountor Group, a provider of financial management and payroll administration services and software. Accountor Finago is part of the group's software division, which also includes Accountor Enterprise Solutions Oy, Accountor HR Solutions Oy, MaraPlan, TyövuoroVelho, Ecom, eTasku, PCP Partner and Accountor Systems. The Group has more than 2,000 employees and 30,000 customers in seven countries.
Still Interested?
Now that you've read this far and know more about the company why not hit apply if you're still interested.