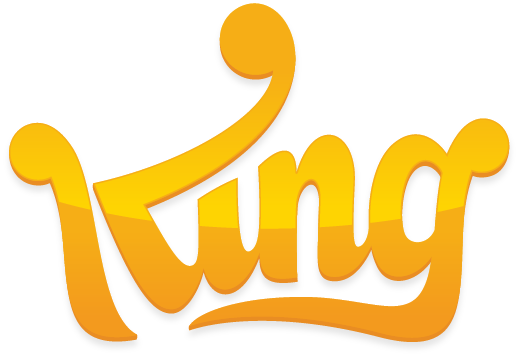 C++ Game Developer
King.com
Job Description
We are looking for a C++ Developer who thrives exploring new ideas at the forefront of mobile game innovation, building groundbreaking bite- sized entertainment for millions of users.
Your role within our Kingdom
Our programmers are at the heart of our game development. They are committed, talented generalists who contribute not only to the code, but to the entire product. They come from diverse backgrounds but they are all passionate about games, working closely with the rest of the team.
With us, you'll get to work at the forefront of the mobile gaming business, in an energised and fun environment. At King, you're always right in the middle of the team, contributing with not only your programming skills but also with your passion for games and how to build them. Naturally you' ll share your knowledge and skills with the rest of the team and King. Some bite- sized bullet points of the job description are: – Design, architect, test and implement game features
• Take an active part in game creation, innovation and game industry R&D
• Maintain, innovate and optimize new and existing game features
• Deliver high quality and well- structured code
• Share knowledge
Skills to create thrills
You have a great passion for programming and are committed to quality and polish. You are genuinely passionate about making games, developing new innovative features and solutions, and game industry R&D – whether you have done so professionally already or are looking to join the industry! As a developer, you are also analytical and interested in understanding the whole tech stack. And, of course, you'll need to know what makes a good game. Other skills include:- Previous experience within software development
• Deep knowledge of C++
• Excellent teamwork skills, flexibility, and ability to handle multiple tasks
• Passion for software development
---
Top 10 Benefits & Perks at King. Because you deserve moments of magic too.
What makes King a great place to work is all our people. We're powered by a determination to be better tomorrow than we are today - and to have some fun along the way. So we offer sweet benefits and perks to match.
Competitive pay
We always check the market to make sure our pay is competitive. And we have profit sharing to reward our people for having an impact at King.
Coverage for the important life stuff
We make sure you can plan for the future. We've got you covered with medical insurance, financial saving plans, and other local offerings depending on where you live.
Time off
We have a generous holiday allowance, most of our offices close between 25 December and the New Year, and you can take a day to volunteer and give back to your community.
Learning opportunities are everywhere
Learn@King has hundreds of courses, books, and resources you can access anytime. Want to advance your C++, or Java skills? How about a live drawing workshop? We've got those too. We also do special assignments for on the job learning and we're part of Activision Blizzard so career options are everywhere.
Next level workspaces
We have open spaces, desks on wheels, jam boards, cosy nooks for when you need to get in the zone, and rooms for teams to map it all out. Since our job is making the world playful we also have ping pong tables, cosy couches, and gaming zones. Yep, coffee, healthy snacks, drinks, and breakfast too.
Wellbeing
Wellbeing is important to us. Doing your best work requires being your best self. Our offices either have a gym on site or offer a gym & wellbeing allowance.
Employee networks to connect with people
Our employee networks bring people together. You can get involved in the planning or just enjoy perks! Whether its theatre trips, fitness classes, conversations on inclusion, or Pride, passionate employees make it all happen.
Kingfomarket
We don't want to brag but Kingfomarket is kind of a big deal. Every year the entire company gets together to learn, share ideas, focus on the future, and celebrate our wins. Our events in general are epic but Kingfomarket is one of a kind.
Carbon offsetting
We want a playful and sustainable world so we participate in CO2 offsetting each year to make us carbon neutral across our office footprint, business travel, and game's servers energy consumption.
King Swag
Use your Royal Store tokens to get some sweet headphones or a King trolley (that's a suitcase for our US peeps). You'll get new tokens every year so don't forget to pick out a gift for your friends who are candy crushing over the fact that you work for King.
We thank you for submitting your application in English.
---
Why to be a part of Kingdom?
Development and growth opportunities on a big scale
Inclusive, collaborative and enjoyable work environment
Creative and dynamic team
Competitive benefits & compensation (including profit sharing plan)
Social events, activities and company trips
Health insurance & pension plans
Super cool and sweet office spaces
King is a leading interactive entertainment company for the mobile world, with people all around the world playing one or more of our 200 games.
Our franchises include Candy Crush, Farm Heroes, Pet Rescue and Bubble Witch with  247 million monthly active users as of third quarter 2019 across web, social and mobile platforms. We have game studios in Stockholm, Malmö, London, Barcelona and Berlin, along with offices in Malta and San Francisco. King was acquired by Activision Blizzard Inc. (Nasdaq ATVI) in February 2016, and now it operates as an independent unit of the company.
A great saga needs all sorts of heroes
Making games is fun! Especially when you do it with people who share the same idea of what makes a good workplace!  We encourage teams to try, test, fail, start again and learn from their experience.
We design games for everyone, no matter where they are or who they are. So, we welcome people from all kinds of backgrounds to be part of the creation and development process. The truth is, we simply can't expect diversity in our players and originality in our games without first supporting diversity and innovation in our people. A great saga needs all sorts of heroes.  And that's it.
We're Seriously Playful
We believe that great gaming experiences happen when they are developed by working in small, autonomous creative teams that control the whole process – from idea to amazing products. Our close connection with the player community gets us instant feedback and enables us to deliver truly magical moments. We value your free time and your need to refuel, relax and find inspiration. At King, you can do it by playing games with your colleagues, enjoying free snacks and breakfast, being at home with your family or going to the gym. That's how we help ourselves to stay creative!
Ready to level up? Join our Kingdom!
All applications should be made in English and we're keen on getting to know you and your aspirations to be a part of our Kingdom! If needed, we support your relocation.
Still Interested?
Now that you've read this far and know more about the company why not hit apply if you're still interested.