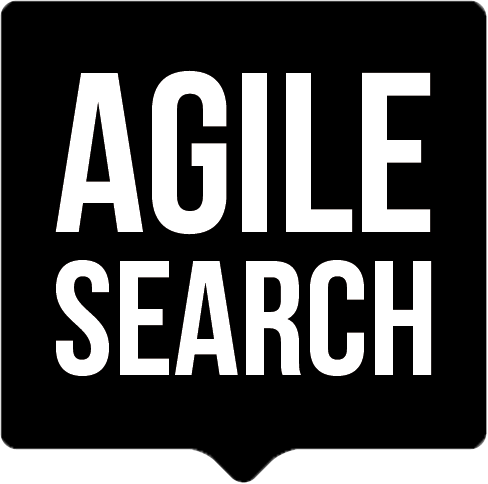 Consultant Manager – Stockholm
Agile Search
Do you like to find new innovative ways to help companies grow? Then you should consider joining us on our journey to be the Leading Growth Partner in the Nordic Tech Industry.
We are looking for a positive person to work on developing our team of senior software engineers. We are a team of twelve engineers and we are looking to double in the next half a year. We are looking for someone who can lead, coach and organise the team on a daily basis as well as work with our management on the long term development of the IT consultancy business. We already work with many of the most exciting companies in the Nordic Tech Industry, such as Klarna and Spotify.
We think you have strong interpersonal skills and the ability to engage and convince others that we have the right solutions to fuel their continuous growth with some of the best software engineers from around the world. We live in an industry that develops at a rapid pace, so our ability to pick up new skills and technologies, as well as our ability to find new ways to help our clients grow is crucial.
You are structured, proactive and believe in diversity and competence. In order to thrive, you need to be self-motivated and have good collaboration skills.
– 5 to 10 years of experience as an IT consultant manager or team leader/coach in IT
– You have experience working in the Swedish or Nordic tech market
– You have experience from either business development or recruitment
– Fluent English language skills. Swedish is considered an advantage
We also see an interest in recruitment as a big plus because we believe that recruitment and sales are closely related in our business model.
Your role
– Leading your team with regular communication and coaching in order to develop the members of the team so they can reach their full potential.
– Develop client relationships together with your team members and other members of the business development team.
– Recruitment: You will be part of the selection and interview process to continue growing the IT consulting department.
– Make sure your team is happy and motivated.
---
Who are we?
We are a group of interesting characters, all with very different backgrounds (<30 nationalities) and histories. We subscribe to the core values of Integrity, Growth, Innovation... and obviously, we're Agile.
Your team says:
Hi there! We're Agile Search, your future team and office family. We're a group of people with very different backgrounds (professionally as well as geographically) who have each found a comfortable space at Agile Search to use our unique skills and help our clients achieve growth. We don't expect you to mould yourself to fit a specific slot on our team - the rest of the puzzle will also shape itself to fit you. This means that we accept people for who they are and as they are, as the diversity of our team shows! With us, you will have as much freedom and responsibility as you can handle. With that being said, if you ever need help or support, you won't have to ask twice. Just bring your A-game and we'll bring ours, and let's take Agile Search to the next level together!
Your manager says:
Hello, my name is Fredrik Raynal. My role is to make sure that you have everything you need to do a great job and have fun while you're at it! Trust and transparency are super important to me, I believe in my team and trust them to make the right choices and ask for help when they need it. When it comes to making decisions I believe they are best made together or by those who know best. I'll be there to guide you, listen to your concerns and enable ideas. Through open communication we'll make sure that we're all being our best selves every day!
If you are able to think on your feet, act rapidly, learn quickly and have fun while doing so, you will fit right in! If you are motivated by challenges and taking on responsibility, Agile Search is a great place to be.
Interested to hear more? Apply and we'll tell you more.
---
Meet some of our team!
James
Country Manager for Finland
Working in a lean way, embracing changes and continuous improvements is in our DNA.
Salah
Co-founder
We believe that our colleagues are our main strength. We grow together to continuously become better as a company.
Ivy
Tech Recruiter and Marketing Specialist
At Agile Search, I am playing the mixed role of growing as a tech recruiter for the coolest tech superstars, while also being creative in marketing. We have a supportive team, and lots of fun!
Mike
Tech Recruiter
I'm lucky to be working in a very engaging place. We're constantly busy and the way we handle growth opportunities is encouraging! It gives me confidence that the company will stay on the right track.
About the company
Our approach departs from the highest standard in Executive Search methodology, combined with a Kaizen philosophy and SCRUM approach in our delivery. We work on the most demanding cases with the best results and track record.
We are a group of dynamic, creative and enthusiastic people working to help our clients and candidates grow. We achieve that by matching the best people to the best opportunities.
We are on a journey to not only become the best in our industry but also to revolutionize the way our clients are working with their recruitment, employer branding and recruitment marketing.
Still Interested?
Now that you've read this far and know more about the company why not hit apply if you're still interested.