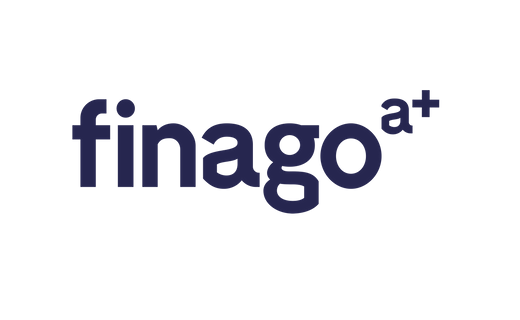 Data Engineer
Finago
Do you want to be shaping the future of work, services and entire fields of business with AI? Forget about self-driving cars, personal robots and other trendy nonsense. To make a real difference, you have to go where the most boring, traditional and highly regulated tasks take place in the everyday lives of people and companies. If you dare to take that step, join Accountor Finago's Engineering team!
Accountor Finago is looking for a Data Engineer to take responsibility for building, enhancing and maintaining their cloud infrastructure and data pipelines for machine learning and analytics solutions. You will work closely with Finago's Dev-Ops and Architect teams, as well as Software Developers, consultants and Data Scientists. The ideal character for this role is open minded, curious and enthusiastic about problem-solving. It's important to be a team player, but also able to take independent responsibility and ownership. Being interested in continuous learning and keeping yourself up-to-date is also highly valued!
---
Responsibilities
Building/enhancing and maintaining Azure public cloud based infrastructure and data pipelines used for Machine Learning solutions
Implementing new pipelines, data processing methods and workflows within machine learning and analytics service development projects
Working closely with Dev-Ops and Architecture teams, as well as machine learning innovation and development teams (including data scientists and service designers)
Developing secure approaches to handle sensitive data
---
Requirements
Solid understanding of data processing methodologies, data storage options and data sanitation practices
Experience in designing and building Azure public cloud implementations (or similar applicable experience with knowledge of Azure specific requirements)
Good understanding on software development and its processes, version control and basic understanding on CI/CD pipelines
Understanding of batch, stream and real-time data processing
Understanding of developing business critical data flows and processes
Good understanding of cloud engineering and security practices
Capable of working with Docker, Kubernetes and serverless architecture
Active in finding and understanding the needs of Data Scientists and other stakeholders
Open and fluent in communication and teamwork
Please note that due to current circumstances with COVID-19, relocation matters are very complicated. For this reason, we will only proceed with applicants located in Finland for the time being.
---
Does this sound like you? If so, please apply so we can get to know you better!
Applications are considered on a rolling basis and the position will be filled as soon as the right individual comes along. Be sure to apply sooner rather than later if you are interested!
Reach out to Mira Nuotio (
firstname.lastname
@finago.com) with any questions regarding the role. Please do not send applications, CVs or any other personal documents via email.
---
Great Place to Work
Learning & personal development budget
Finago is a leading Finnish provider of financial management software. We want to help businesses and accounting offices to handle financial management easily, reliably and efficiently.
Finago product family includes all of the solutions needed for the efficient handling of financial and payroll administration, taking advantage of modern digital tools. Products such as Procountor and Tikon suites are user-friendly and efficient tools, also ideal for demanding professional use. Together with unique partner program they provide accounting offices with a comprehensive solution.
The software of the Finago product family is already in use in more than 100,000 companies and more than 1,200 accounting offices because:
Finago offers user-friendly, comprehensive and evolving financial management software.

The cloud-based digital financial management supports cooperation between the customer company and the accounting office.

Up-to-date financial data helps SMEs succeed.

Service offers an effective comprehensive solution for accounting offices.

Customer service provides support to clients free of charge.
Finago is a Finnish growth company. The business is growing fast at the same time as digital financial management is becoming increasingly widespread among SMEs and the accounting offices that serve them. Finago employs nearly 200 professionals of digital financial management.
Finago is part of Accountor Group, a provider of financial management and payroll administration services and software. Finago is part of the group's software division, which also includes Accountor Enterprise Solutions Oy, Accountor HR Solutions Oy, MaraPlan, TyövuoroVelho, Ecom, eTasku, PCP Partner and Accountor Systems. The Group has more than 2,000 employees and 30,000 customers in seven countries.
Still Interested?
Now that you've read this far and know more about the company why not hit apply if you're still interested.