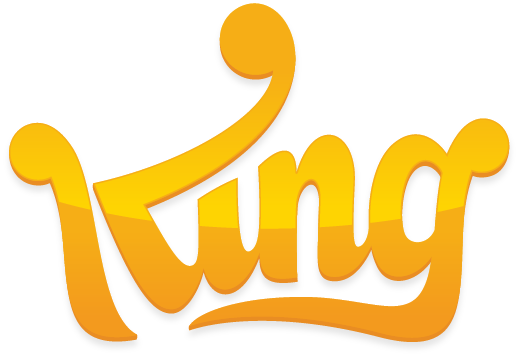 DevOps Engineer – New Games
King.com
Your role within the Kingdom:
As a DevOps Engineer, you will be part of a team with a mission to build and maintain technology to support the studio in creating and launching the next billion dollar game franchise.
You will work in a dynamic environment where work is driven by the requirements of the game teams which might include adapting to studio portfolio changes.
---
Skills To Create Thrills:
A great passion for DevOps engineering, new technologies, large scale systems and games
CI / CD build tools like Jenkins
Task & build automation tools like Gradle
Repo systems like Artifactory, NPM, Verdaccio
Improving team workflows through automation like Probot, Github and Slack integrations, notifications and alert
The mindset of writing tests along with the application code of projects, building a healthy test coverage
Experience with Splunk
Understanding of Kubernetes, Helm and Docker
Experience with various dynamic & static languages like Groovy, Python, Bash, TypeScript, C #
Cross-functional collaboration (ops team, client developers and other backend developers in various locations)
Android & iOS app integration and delivery
---
Bonus Points:
Unity Game development knowledge
Asset Caching integration & strategies
Client development experience
Familiarity with web protocols, application servers and web servers
Knowledge about modern deterministic build systems such as Google Basel
---
Are you feeling excited? So are we! Apply through the link below!
---
Why to be a part of Kingdom?
Development and growth opportunities on a big scale
Inclusive, collaborative and enjoyable work environment
Creative and dynamic team
Competitive benefits & compensation (including profit sharing plan)
Social events, activities and company trips
Health insurance & pension plans
Super cool and sweet office spaces
King is a leading interactive entertainment company for the mobile world, with people all around the world playing one or more of our 200 games.
Our franchises include Candy Crush, Farm Heroes, Pet Rescue and Bubble Witch with  247 million monthly active users as of third quarter 2019 across web, social and mobile platforms. We have game studios in Stockholm, Malmö, London, Barcelona and Berlin, along with offices in Malta and San Francisco. King was acquired by Activision Blizzard Inc. (Nasdaq ATVI) in February 2016, and now it operates as an independent unit of the company.
A great saga needs all sorts of heroes
Making games is fun! Especially when you do it with people who share the same idea of what makes a good workplace!  We encourage teams to try, test, fail, start again and learn from their experience.
We design games for everyone, no matter where they are or who they are. So, we welcome people from all kinds of backgrounds to be part of the creation and development process. The truth is, we simply can't expect diversity in our players and originality in our games without first supporting diversity and innovation in our people. A great saga needs all sorts of heroes.  And that's it.
We're Seriously Playful
We believe that great gaming experiences happen when they are developed by working in small, autonomous creative teams that control the whole process – from idea to amazing products. Our close connection with the player community gets us instant feedback and enables us to deliver truly magical moments. We value your free time and your need to refuel, relax and find inspiration. At King, you can do it by playing games with your colleagues, enjoying free snacks and breakfast, being at home with your family or going to the gym. That's how we help ourselves to stay creative!
Ready to level up? Join our Kingdom!
All applications should be made in English and we're keen on getting to know you and your aspirations to be a part of our Kingdom! If needed, we support your relocation.
Still Interested?
Now that you've read this far and know more about the company why not hit apply if you're still interested.