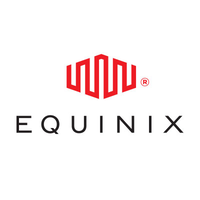 Global Solutions Architect, Finland
Equinix
Equinix connects the world's leading businesses to their customers, employees and partners inside the most interconnected data centers. In 50+ markets across five continents, Equinix is where companies come together to realize new opportunities and accelerate their business, IT and cloud strategies. In a digital economy where enterprise business models are increasingly interdependent, interconnection is essential to success. Equinix operates the only global interconnection platform, sparking new opportunities that are only possible when companies come together.
As a Global Solutions Architect, you will help Equinix customers on their journey in the Digital Transformation. You will build and develop their IT Strategy by consulting on workload, data, interconnection and location opportunities on the Equinix platform. We are looking for creative and forward thinking people to join the team of Global Solutions Architects connecting companies in GEM (Growing and Emerging Markets) in EMEA.
---
Key Responsibilities:
Strategic Sales Support
Research and Development
Subject Matter Expertise
Cross-Functional Collaboration
Technology and Innovation Insights
Solution Development
---
We'd Like You To Complement The Expertise Of This Team With:
Experience with Cloud architecture and applications (AWS, Azure, GCP, etc.)
Experience in the functional domains of Enterprise IT Systems, Network, Datacentre, including implementation and technical support
Solutions selling experience in a commercial pre-sales position
Fluency in Finnish (or strong desire to learn) and English
Advanced industry certifications (i.e. Cisco, VMware, MS, AWS) preferred
---
Great place to work!
Strong and growing company
Fantastic culture aka "The Magic of Equinix"
Wide career progression opportunities
Professional development support
Competitive salary and benefits
Team of passionate and creative professionals
Equinix, Inc. (Nasdaq: EQIX) is one of the fastest growing data center companies, growing connectivity between clients worldwide. With 200 data centers spanning across 5 continents, Equinix is home to the Cloud, supporting over 1000 Cloud and IT services companies that are directly engaged in technological innovation and development. Equinix is passionate about further evolving the specific areas of software development, software and network architecture, network operations and complex cloud and application solutions.
At Equinix, we make the internet work faster, better, and more reliably. Equinix hires hardworking people who thrive on solving hard problems and gives them opportunities to hone new skills, try new approaches, and grow in new directions. Equinix culture is at the heart of their success and it's their authentic, humble, gritty people who create The Magic of Equinix. Equinix shares a real passion for winning and puts the customer at the center of everything they do.
Still Interested?
Now that you've read this far and know more about the company why not hit apply if you're still interested.