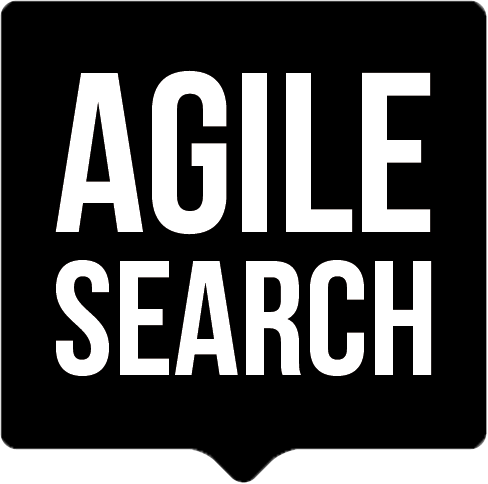 Junior Tech Recruiter
Agile Search
Join the Agile Search Academy: to start your career in Tech Talent Acquisition
Do you want to learn from some of the best tech recruiters and developers out there? Do you want to combine theoretical learning with hands-on work in an international environment?
The Academy offers a structured 3 months paid program with courses and training mixed with hands-on work. You will be delivered a variety of courses, in both IT and Recruiting/Communication-related subjects, which will give you the basic knowledge to attend workshops and to shadow our experts. Lectures will be delivered between 10 am and 4 pm, in the office or online, since there will be people in both Helsinki and Stockholm.
You will use your investigative mindset to identify the right candidates, your marketing skills to create interest, and your interpersonal skills to engage and persuade them that we have the right next step in their careers.
The aim of the program is that, after the three months period, you will be able to work independently as a tech recruiter at Agile Search, having direct contact with our clients; of course, you will always have the support of our team and coaches.
Moreover, thanks to the Agile Search network, you will have a direct connection with world-leading companies, as well as a multicultural and English-speaking environment.
We live in an industry that develops at a rapid pace, so our ability to pick up new skills and techniques as well as our ability to try new ways of attracting the best talent to our clients is crucial.
The Academy will start in the second half of August.
---
Who Are You
A graduate student or a person looking to start your career in Tech Recruitment
A person who wants to learn the latest tools and techniques in Tech Recruitment
Detail-oriented person, able to spot potential
You like to think in innovative ways
You have good english communication skills
It's a big advantage if you speak fluent Swedish or Finnish
---
Benefits
A structured 3 months program with courses and training mixed with hands-on work
A great understanding of the tech and recruitment industry
Direct connection with world leading companies
Healthcare and wellness benefits
A multicultural and English-speaking workplace
Social gatherings
---
Selection Process
After receiving your application, we will review it and get back to you.
Phone screening to get to know you better and tell you more about the role. (30 minutes)
Home assignment related to recruitment, which you can do when suitable for you. (1-2hrs)
Home assignment review with one of our recruiters. (30-45mins)
Online personality and logics test. (1 hour)
Value-based interview to better understand your personality and explain our values and culture as well as what you can expect from us as an employer. (1-1,5 hour)
References.
Contract proposal.
---
Agile Search Academy is an equal opportunity, whose goal is fostering an inclusive environment for everyone.
Therefore, we provide opportunities without regard to age, race, ancestry, national origin, religion, disability, sex, gender identity or expression, sexual orientation, or any other protected status in accordance with applicable law.
---
Meet some of our team!
James
Country Manager for Finland
Working in a lean way, embracing changes and continuous improvements is in our DNA.
Salah
Co-founder
We believe that our colleagues are our main strength. We grow together to continuously become better as a company.
Ivy
Tech Recruiter and Marketing Specialist
At Agile Search, I am playing the mixed role of growing as a tech recruiter for the coolest tech superstars, while also being creative in marketing. We have a supportive team, and lots of fun!
Mike
Tech Recruiter
I'm lucky to be working in a very engaging place. We're constantly busy and the way we handle growth opportunities is encouraging! It gives me confidence that the company will stay on the right track.
About the company
Our approach departs from the highest standard in Executive Search methodology, combined with a Kaizen philosophy and SCRUM approach in our delivery. We work on the most demanding cases with the best results and track record.
We are a group of dynamic, creative and enthusiastic people working to help our clients and candidates grow. We achieve that by matching the best people to the best opportunities.
We are on a journey to not only become the best in our industry but also to revolutionize the way our clients are working with their recruitment, employer branding and recruitment marketing.
Still Interested?
Now that you've read this far and know more about the company why not hit apply if you're still interested.