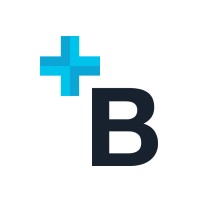 Senior Software Engineer
Bonusway
Bonusway is Europe's #1 service for e-commerce cashback and loyalty. The company is dedicated to driving more sales for e-commerce merchants by sharing the best online deals with the user community. Bonusway is a Helsinki-based growth company, since its founding in 2011 Bonusway has been expanding actively organically and through acquisitions. Today, it operates in 17 countries and helps 5.5 million consumers make online shopping smart, fun, and social.
Bonusway is looking for a Senior Software Engineer to strengthen its development team in Helsinki. You will be creating new scalable solutions to replace legacy ones with more maintainable code as well as developing new integrations to e.g. payment gateways, affiliate networks, and other 3rd party APIs. During the year the team is also running projects to e.g. launch new websites, integrate 3rd party browser extensions and acquired company databases. Our ideal candidate has the capacity and motivation to drive a technical track of projects like these and be the core member of the team. The team is heavy on Node.js and AWS Serverless stack, while there is also maintenance to be done with PHP. Angular-based UI and React Native mobile app development are outsourced but our team offers active support and guidance for the offshore team.
---
Required Expertise:
Experience in maintenance and development of live software systems with SQL storage
Experience in developing solutions on AWS and using various services from their portfolio. Understanding of both containerized and serverless environments in AWS context.
Expert skills in Node.js
PHP
---
Other Valued Skills:
Infrastructure as code and development/maintenance of AWS CloudFormation templates
React Native, React, Angular
Development/maintenance of CI/CD pipelines
---
For this role, Bonusway offers company stock options as part of the compensation package. You will join a team of 40 experienced professionals and get to be a part of the successful growth story.
---
Bonusway is a Helsinki-based growth company. Bonusway offers cash rewards and online shopping inspiration for consumers. For eCommerce businesses the company offers loyal customers and a way to reach their marketing goals. Bonusway operates in 17 countries and is the market leader in Northern and Eastern Europe with over 5 000 000 users and 5 000 eCommerce partners worldwide.
In Russia Bonusway operates under brand Kopikot . Bonusway was formerly known as internationally as Bonusbay and in Finland as Ostohyvitys.fi
Still Interested?
Now that you've read this far and know more about the company why not hit apply if you're still interested.