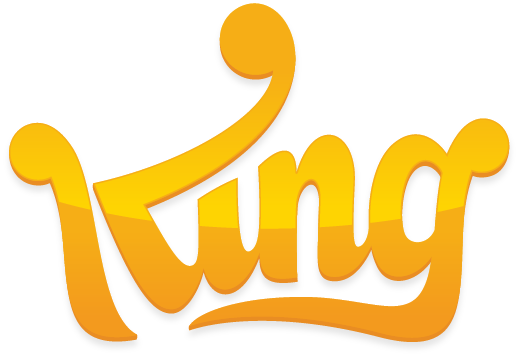 Site Reliability Engineer
King.com
At King, more than 100 billion events flow through our streaming infrastructure and platform every day. So, we need you to help to engineer and manage the Kafka environment, constituting the heart of the ecosystem.
We believe that you share our passion for learning new things, coding (primarily in Python), quality, automation, continuous improvements, and actively building and maintaining a great culture.
Your role within the Kingdom:
– To build effective, stable and reliable large scale infrastructure tools and services for our platform, games, and product teams
– To engineer and provide the shared infrastructure platform serving all of King's games, as well as environments for developers and supporting tech like observability, log management, and event transport.
This includes:
– Datacenter colocation management
– Production network engineering
– Linux platforms, on-prem and hybrid clouds
– Databases, event transport, and orchestration of java platforms
– Alerting, monitoring, and Incident resolution
We care deeply about our culture and believe in:
– Continuous improvement in all the processes
– An inclusive and diverse workplace
– Iteration of tech changes in small steps
– Infrastructure as code
– Maximizing automation and coding
– Spreading and sharing ideas openly
– Collaboration and peer reviews
– Being accountable and taking responsibility for our actions and results
– Blame-free and respectful problem-solving approach
– Asking for help
---
Skills To Create Thrills:
Experience working with streaming data platforms
Strong development skills in Python, and some knowledge of Java, Perl, SQL, or similar
Experience automating and orchestrating distributed systems as well as creating internal tools such as service discovery integrations or metrics pipelines
Interest or experience in database technologies like MySQL, Cassandra, HDFS / Hadoop, etc
Monitoring systems like OpenTSDB, InfluxDB, Graphite, etc
Log management systems like Graylog, the ELK stack, etc
Orchestration frameworks like Ansible, Salt, etc
Familiarity with Linux performance tools
---
Are you feeling excited? Apply through the link below!
---
Why to be a part of Kingdom?
Development and growth opportunities on a big scale
Inclusive, collaborative and enjoyable work environment
Creative and dynamic team
Competitive benefits & compensation (including profit sharing plan)
Social events, activities and company trips
Health insurance & pension plans
Super cool and sweet office spaces
King is a leading interactive entertainment company for the mobile world, with people all around the world playing one or more of our 200 games.
Our franchises include Candy Crush, Farm Heroes, Pet Rescue and Bubble Witch with  247 million monthly active users as of third quarter 2019 across web, social and mobile platforms. We have game studios in Stockholm, Malmö, London, Barcelona and Berlin, along with offices in Malta and San Francisco. King was acquired by Activision Blizzard Inc. (Nasdaq ATVI) in February 2016, and now it operates as an independent unit of the company.
A great saga needs all sorts of heroes
Making games is fun! Especially when you do it with people who share the same idea of what makes a good workplace!  We encourage teams to try, test, fail, start again and learn from their experience.
We design games for everyone, no matter where they are or who they are. So, we welcome people from all kinds of backgrounds to be part of the creation and development process. The truth is, we simply can't expect diversity in our players and originality in our games without first supporting diversity and innovation in our people. A great saga needs all sorts of heroes.  And that's it.
We're Seriously Playful
We believe that great gaming experiences happen when they are developed by working in small, autonomous creative teams that control the whole process – from idea to amazing products. Our close connection with the player community gets us instant feedback and enables us to deliver truly magical moments. We value your free time and your need to refuel, relax and find inspiration. At King, you can do it by playing games with your colleagues, enjoying free snacks and breakfast, being at home with your family or going to the gym. That's how we help ourselves to stay creative!
Ready to level up? Join our Kingdom!
All applications should be made in English and we're keen on getting to know you and your aspirations to be a part of our Kingdom! If needed, we support your relocation.
Still Interested?
Now that you've read this far and know more about the company why not hit apply if you're still interested.