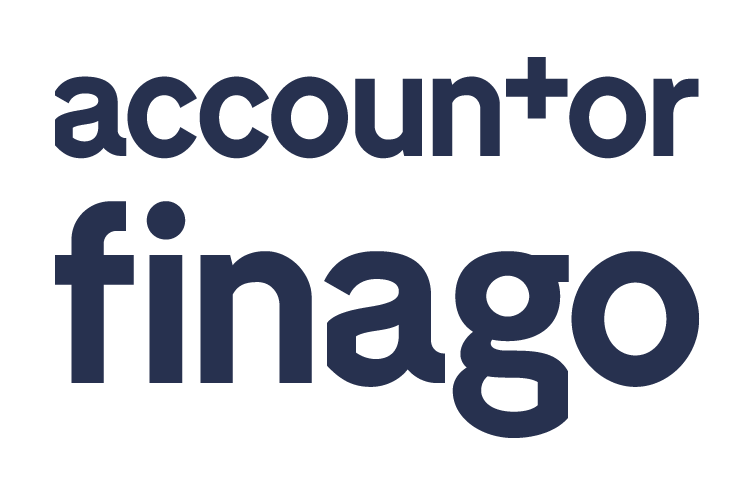 Software Architect
Accountor Finago
Do you live and breathe software architecture and development? Are you a seasoned expert who can handle any framework and programming language? Are you a socially skilled person who loves to work with an experienced team of professionals? Do you want responsibility, but also the possibility to enjoy freedom of choice? If yes, then you might just be the person Accountor Finago is looking for!
Accountor Finago is looking for an experienced Software Architect to complement their software development teams in Keilaniemi, Espoo. You will be a part of their talented Software Architecture team, which is responsible for the current and future architecture and technological choices concerning their products, such as the digital financial management product Procountor. In addition to architectural work, you'll participate in developing their products. Your other tasks include using your expertise to mentor your junior colleagues and taking part in other interesting projects related to software development, DevOps, etc.
Accountor Finago subscribes to a DevOps mindset, and they work hard to streamline their Continuous Integration pipeline to make everyday development and maintenance as smooth and fast as possible. They believe in agile processes and continuous improvement.
Accountor Finago is the manufacturer of the leading financial management software products in Finland and a part of Accountor Group's SME software business. The software products are used by over 2,500 accounting offices and serves over 120,000 companies in Finland, Sweden, Norway and Denmark. The product development team consists of over 100 people – it's a family of developers, testers, UX designers, domain experts and DevOps engineers, all working tightly together for a common goal.
Accountor Finago's aim is to be the best employer in their industry. They believe that motivated and happy people are the main ingredient in their success story. Their working culture is inspiring, friendly and welcoming. They're also working continuously on providing the best and most modern management model, where the employees are empowered, coached and cared for. They have built themselves an environment that supports wellbeing at work, professional development and work-life balance. To support this, they offer flexible working hours, extensive healthcare, benefits for sport and recreation, and more. Additionally, Accountor Finago holds numerous events every year, including sports, culture and other bigger or smaller occasions for celebration. A fast-growing company with international endeavours provides good opportunities for professional learning and career development. Lastly, Accountor Finago's office is a very pleasant environment to spend your non-remote work days!
---
Some Key Technologies
Java 14 back-end
Vaadin front-end framework
React for mobile development
MySQL
Cassandra
Kafka
Jenkins
Junit
Docker
Kubernetes
Ansible
Git
Azure
Terraform
---
Tools Used To Facilitate Accountor Finago's Agile Development Process
Slack
Jira
Confluence
Bitbucket
---
Technical Requirements
You have an extensive and proven track record in programming web-based software, either with Java or some other equivalent programming language (it's no problem for you to program in any language).
You have a deep and wide understanding of software architecture models and frameworks and have experience in designing and implementing different types of software.
You are familiar with many of the technologies and tools we're currently using.
You have a good understanding of relational databases and SQL.
You have a strong understanding of REST APIs.
You've swum in the deep end before, and survived many tough situations with flying colours.
You understand customer needs related to software products. Prior experience with financial management products can help here!
You have experience in agile processes (Scrum, Kanban) and you're interested in continuous learning and keeping yourself up-to-date.
---
Other Skills And Qualities We're Looking For
You are a proactive team player but also excel when working independently.
You love to have a lot of responsibility and the freedom to be self-organised.
You know your strengths and they support you in your work. Quality and high standards are important to you in everything you do.
You have a professional attitude towards work and are true to your word.
You have lots to give and want to share your expertise with others.
You are friendly and fun to work with.
You are fluent in English, written and spoken. Finnish language skills are appreciated but not mandatory.
Please note that due to current circumstances with COVID-19, relocation matters are very complicated. For this reason, we will only proceed with applicants located in Finland for the time being.
---
Does this sound like you? If so, please send your application along so we can get to know you better!
Applications are considered on a rolling basis and the position will be filled as soon as the right individual comes along. Be sure to apply sooner rather than later if you are interested!
Reach out to Suneeta Kadali (firstname.lastname@finago.com) with any questions regarding the role. Please do not send applications, CVs or any other personal documents via email.
---
Great Place to Work
Learning & personal development budget
Accountor Finago is a leading Finnish provider of financial management software. We want to help businesses and accounting offices to handle financial management easily, reliably and efficiently.
Accountor Finago product family includes all of the solutions needed for the efficient handling of financial and payroll administration, taking advantage of modern digital tools. Products such as Procountor and Tikon suites are user-friendly and efficient tools, also ideal for demanding professional use. Together with unique partner program they provide accounting offices with a comprehensive solution.
The software of the Accountor Finago product family is already in use in more than 100,000 companies and more than 1,200 accounting offices because:
Accountor Finago offers user-friendly, comprehensive and evolving financial management software.

The cloud-based digital financial management supports cooperation between the customer company and the accounting office.

Up-to-date financial data helps SMEs succeed.

Service offers an effective comprehensive solution for accounting offices.

Customer service provides support to clients free of charge.
Accountor Finago is a Finnish growth company. The business is growing fast at the same time as digital financial management is becoming increasingly widespread among SMEs and the accounting offices that serve them. Accountor Finago employs nearly 200 professionals of digital financial management.
Accountor Finago is part of Accountor Group, a provider of financial management and payroll administration services and software. Accountor Finago is part of the group's software division, which also includes Accountor Enterprise Solutions Oy, Accountor HR Solutions Oy, MaraPlan, TyövuoroVelho, Ecom, eTasku, PCP Partner and Accountor Systems. The Group has more than 2,000 employees and 30,000 customers in seven countries.
Still Interested?
Now that you've read this far and know more about the company why not hit apply if you're still interested.