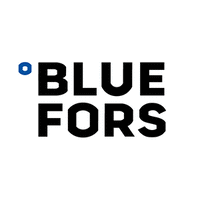 Software Developer (ERP)
Bluefors
Our friends at Bluefors are looking for their next talented Software Developer to join their skilled team and continue their steady growth.
The Role:
You will be part of their development team developing ERP related systems, system integrations, ensuring smooth services and acting as a backup for ERP configuration and staff member training.
Note: This is a 3rd party ERP system and the software development will be to support it, Bluefors application will extend functionality of it and also integrate it to other systems. (you won't develop the ERP system itself)
You will be able to work on the Full stack both Backend & Frontend, but the focus can vary depending on your skill set.
You will be in an excellent position to drive the development with the team all the way.
Bluefors is growing fast and you will be on the frontline working in a great international company recognized globally!
---
Must Have
2 years work experience on client and server side software development
JavaScript or similar language
Willingness for self-development and ability to work in changing situations
Ability to adjust for new tooling systems and platforms on the fly
Service-minded attitude and good interaction skills
Fluent in English and strong communication skills
Willingness to learn and work with ERP systems
---
Nice To Have
Work experience or previous exposure to ERP systems
Project management experience
Experience with integration tools
---
If you like to reach out to us or have any questions regarding this role don't hesitate to contact us
We are looking forward to hearing from you!
---
Great place to work!
Recreation benefits (Edenred)
Bluefors is a well known market leader with reliable, easy-to-use quality products.
Bluefors designs and manufactures state-of-the-art ultra-low temperature cooling systems with a strong focus on the quantum computing and information technology community, used for scientific research & nanotechnology.
In our agile company structure customers get in direct contact with scientists and engineers who design their system.
We deliver systems all around the world and the markets for our products are constantly growing (30% annually for the last 3 years!).
Currently we employ more than 200 professionals from 28 different nationalities. We offer a competitive benefit package, employee share program and a flexible working environment.
You will get the opportunity to develop yourself with challenging and varying tasks and grow with the company in a high-tech environment.
Still Interested?
Now that you've read this far and know more about the company why not hit apply if you're still interested.