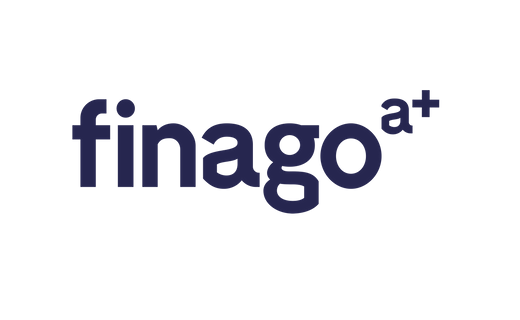 System Specialist, Banking & Information Logistics
Finago
Do you have a good eye for details, and are you ready to react on swiftly changing situations? Do you understand how files and information are transferred between systems? Does your heart beat for problem-solving? And do you prefer team playing to going solo?
If you answered yes, you may be the person Finago is looking for!
You may previously have styled yourself as a Technical Payment Specialist, or have worked in bank cash management customer service or technical support. Whatever your previous title, you for sure know how important accurate information flow is for business.
Finago is looking for a System Specialist, Banking & Information Logistics, to reinforce their 10-person Operations team. Everyone on the Operations team has the opportunity to influence daily and future operations, and everyone's input is valued and important. Their product is the finance management cloud service Procountor, which is used by tens of thousands of Finnish and Nordic companies.
The perfect character for this role is someone who is excited about banking and information logistics, has a hawk's eye for detail and understands the importance of the right money going to the right place. A careful person who thinks actions through before taking them, and is not intimidated by the burden of being responsible for customers' large money transactions and people's salaries ending up where they are supposed to go.
The System Specialist's work includes taking care of more than 25 existing bank connections and a bunch of other 3rd party connections, supporting the Procountor software's customer service on more technical issues, resolving software-related problems with software developers and customer service, some day-to-day maintenance of production servers in the production environment, and monitoring and maintaining external connections. On-call work in rotating shifts is also a part of this position. Finago is constantly developing and improving their connections, which can offer new and interesting stuff to work on in the future!
You will feel comfortable at Finago if you are proactive, solution-oriented and enjoy taking responsibility. As a colleague, you value your co-workers, share your thoughts and don't mind asking difficult questions. You are kind to others and participate in creating a good, harmonious atmosphere.
---
To Succeed In This Role, You Should Have:
Some knowledge of information logistics or electronic banking services
Versatile IT experience (for example a background in Help Desk/cyber security/SysAdmin/coding or combo of these)
Problem-solving skills
A highly customer-oriented mindset
A willingness to learn something new every day
Good written and verbal communication skills
Fluent Finnish and English skills (please note that fluent Finnish is required and non-negotiable for this role)
---
Bonus Point For Knowledge Of...
XML, especially ISO 20022
File transferring methods (web services, SFTP, API, ...)
Corporate financial management and payment transactions
Information Logistics
Databases and SQL
Linux-based solutions
Application server maintenance
---
Does this sound like you? If so, please send your application along so we can get to know you better!
Applications are considered on a rolling basis. Reach out to Mira Nuotio (
firstname.lastname
@finago.com) with any questions your may have!
---
Great Place to Work
Learning & personal development budget
Finago is a leading Finnish provider of financial management software. We want to help businesses and accounting offices to handle financial management easily, reliably and efficiently.
Finago product family includes all of the solutions needed for the efficient handling of financial and payroll administration, taking advantage of modern digital tools. Products such as Procountor and Tikon suites are user-friendly and efficient tools, also ideal for demanding professional use. Together with unique partner program they provide accounting offices with a comprehensive solution.
The software of the Finago product family is already in use in more than 100,000 companies and more than 1,200 accounting offices because:
Finago offers user-friendly, comprehensive and evolving financial management software.

The cloud-based digital financial management supports cooperation between the customer company and the accounting office.

Up-to-date financial data helps SMEs succeed.

Service offers an effective comprehensive solution for accounting offices.

Customer service provides support to clients free of charge.
Finago is a Finnish growth company. The business is growing fast at the same time as digital financial management is becoming increasingly widespread among SMEs and the accounting offices that serve them. Finago employs nearly 200 professionals of digital financial management.
Finago is part of Accountor Group, a provider of financial management and payroll administration services and software. Finago is part of the group's software division, which also includes Accountor Enterprise Solutions Oy, Accountor HR Solutions Oy, MaraPlan, TyövuoroVelho, Ecom, eTasku, PCP Partner and Accountor Systems. The Group has more than 2,000 employees and 30,000 customers in seven countries.
Still Interested?
Now that you've read this far and know more about the company why not hit apply if you're still interested.