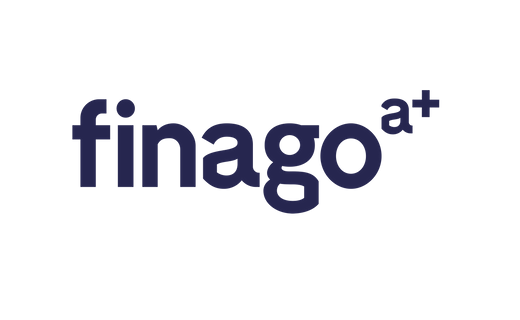 Technical Product Owner
Finago
Do you want to be part of something exciting and deliver valuable, working SaaS software for client companies and their users?
You could be the Technical Product Owner that Finago is looking for if you are familiar with DevOps, infrastructure-as-code, software development processes, have good general knowledge of infrastructure and software architectures. You also have deeper technical knowledge on running services on Public/Private Cloud and some other relevant areas of expertise. Customer focused attitude and good cross-functional communication skills are essential in this role.
Accountor Finago is the manufacturer of the leading financial management software products in Finland and a part of Accountor Group's SME software business. The software products are used by over 2,500 accounting offices and serves over 120,000 companies in Finland, Sweden, Norway and Denmark. The product development team consists of over 100 people – it's a family of developers, testers, UX designers, domain experts and DevOps engineers, all working tightly together for a common goal.
The development team is multinational and working in English, so its necessary to be able to communicate fluently in English, both orally and in writing. Finnish language skills are appreciated but not mandatory.
---
Responsibilities
Defining stories, managing and prioritizing the DevOps team's backlog and assisting the team to sketch out infrastructure architecture
Solving and supporting software development organization on its infrastructure related needs, working with other stakeholders, architects, other POs, Operations
Involved in product backlog refinement and preparation of program increments.
Drive the development of the minimal viable product (MVP) to budget and timelines
---
Some Of The Skills Include
Experience in private cloud to public cloud transformation
Experience in DevOps transformation
Experience as a product owner, business analyst role, or relevant, transferable professional experience.
Experience delivering on a commercial software development team.
Previous experience and success working with agile development teams.
Experience defining and prioritizing product features.
Proven ability to self-manage and drive results (organize, prioritize, time manage and focus).
Excellent communication skills required to translate business needs into technical terms.
Strong interpersonal skills, including the ability to influence others. Ability to influence decision making across wide a variety of roles and levels in the organization.
Hands on experience with Infrustracture as Code, Kubernetes, Containers, SaaS services, Jenkins, Azure, VMware
---
---
Great Place to Work
Learning & personal development budget
Finago is a leading Finnish provider of financial management software. We want to help businesses and accounting offices to handle financial management easily, reliably and efficiently.
Finago product family includes all of the solutions needed for the efficient handling of financial and payroll administration, taking advantage of modern digital tools. Products such as Procountor and Tikon suites are user-friendly and efficient tools, also ideal for demanding professional use. Together with unique partner program they provide accounting offices with a comprehensive solution.
The software of the Finago product family is already in use in more than 100,000 companies and more than 1,200 accounting offices because:
Finago offers user-friendly, comprehensive and evolving financial management software.

The cloud-based digital financial management supports cooperation between the customer company and the accounting office.

Up-to-date financial data helps SMEs succeed.

Service offers an effective comprehensive solution for accounting offices.

Customer service provides support to clients free of charge.
Finago is a Finnish growth company. The business is growing fast at the same time as digital financial management is becoming increasingly widespread among SMEs and the accounting offices that serve them. Finago employs nearly 200 professionals of digital financial management.
Finago is part of Accountor Group, a provider of financial management and payroll administration services and software. Finago is part of the group's software division, which also includes Accountor Enterprise Solutions Oy, Accountor HR Solutions Oy, MaraPlan, TyövuoroVelho, Ecom, eTasku, PCP Partner and Accountor Systems. The Group has more than 2,000 employees and 30,000 customers in seven countries.
Still Interested?
Now that you've read this far and know more about the company why not hit apply if you're still interested.