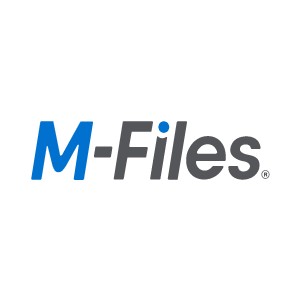 M-Files Finland – Developer Support Engineer
M-Files
Do you want to work in a leading tech company with happy clients all over the world? then this is for you!
M-Files growth story continues, we are on an exciting journey and we want you to be part of it!
We are looking for a Developer Support Engineer to strengthen one of our key teams.
We are a group of experienced professionals working seamlessly together and proud to offer state of the art solutions and service for our clients all over the world.
As a Developer Support Specialist, you will be working on interesting technical tasks, analysing and solving cases related to our products together with our Support Team, Product Development, customers, and other stakeholders.
We offer excellent opportunities and we will support you in developing your expertise and knowledge.
We have a friendly and supportive environment and our people consistently rate their job as highly rewarding.
M-Files has offices across the world. This role is specifically based in Finland, we have offices in Tampere, Espoo and Lappeenranta and we are open to hiring people working remotely in other parts of Finland.
---
Responsibilities
Analysing customer issues against source code to determine cause and provide a resolution
Analysing SQL database related problems
Developing methods to problem solving or workarounds to various issues reported
Investigating network issues via network logs or various network testing tools
Investigating memory dumps
Reading C/C++/C#/VBS code
Writing quality error reports and deliver to Product Development team
Take part on live customer troubleshooting sessions with Support Specialist & Product Development teams
---
Requirements
Widespread knowledge of computer systems and Windows environments
Suitable background as a software developer, in-depth support engineer or IT administrator with coding expertise
Ability to understand C, C++, C# and VBS code
Knowledge of MS SQL, AD, IIS, Wireshark, Fiddler, and computer networks is a big plus
Customer-oriented approach, strong problem-solving skills, and prioritisation of multiple simultaneous issues
Great written and oral communication skills in English, other languages are considered as a plus
---
Why M-Files
M-Files has earned the highest leadership position in 2020 Nucleus Research's report.
We are ideally positioned to disrupt this multi-billion dollar market that has been historically dominated by traditionally complex and expensive solutions. With thousands of customers around the world, a rapid growth rate, and a product that is truly different from the competition, M-Files has an incredibly bright future with rapid growth around the world.
Does this sound like you? If so, please apply so we can get to know you better!
This is a perfect time to join M-Files and be part of our exciting growth journey!
Applications are considered on a rolling basis and the position will be filled as soon as the right individual comes along. Be sure to apply sooner rather than later if you are interested!
---
Great Place to Work
Be part of a global technology leader
Experienced and helpful colleagues
Professional development & learning
Remote work possibilities and flexibility
Still Interested?
Now that you've read this far and know more about the company why not hit apply if you're still interested.