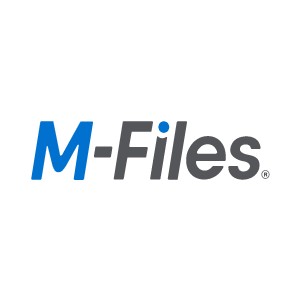 M-Files Finland – DevOps Engineer
M-Files
Do you want to work in a leading tech company with an international team? then this is for you!
M-Files growth story continues, we are on an exciting journey and we want you to be part of it!
We are looking for a DevOps Engineer to strengthen one of our key teams in Tampere.
We are a group of experienced professionals working seamlessly together and proud to offer state of the art solutions and services for our clients all over the world.
As a DevOps Engineer, you are part of a team that owns the automation of the build process and CI/CD channels.
You get to develop, automate, and maintain a continuous integration, testing, and delivery process.
Your personal development is important to us!
We do our best to offer an excellent environment for learning new things and developing your skills on your way to become a true professional. For example, MyTime is something unique. It means that you can do whatever you want with 20% of your working time, as long as you feel that it benefits the company, for example, testing new technologies, trying out new things, even fixing bugs or coding new features. You decide what you want to do with your MyTime!
---
Requirements
Solution-oriented and have experience in workflow automation (CI/CD)
Strong understanding of software configuration management and version control (e.g. Git).
Scripting and programming experience in automating C#/C ++ based application builds.
Good to have experience in various cloud-based solutions such as AWS, Azure or Google Cloud.
---
Why M-Files
M-Files has earned the highest leadership position in 2020 Nucleus Research's report.
We are ideally positioned to disrupt this multi-billion dollar market that has been historically dominated by traditionally complex and expensive solutions. With thousands of customers around the world, a rapid growth rate, and a product that is truly different from the competition, M-Files has an incredibly bright future with rapid growth around the world.
Does this sound like you? If so, please apply so we can get to know you better!
This is a perfect time to join M-Files and be part of our exciting growth journey!
Applications are considered on a rolling basis and the position will be filled as soon as the right individual comes along. Be sure to apply sooner rather than later if you are interested!
---
Great Place to Work
Be part of a global technology leader
Experienced and helpful colleagues
Professional development & learning
Remote work possibilities and flexibility
Meet some of our team!
Sharron Miller
Channel Development Manager
I really enjoy that I get to work with a wonderful team of people. The collaboration and camaraderie is fantastic at M-Files.
Joni Käki
Technical Advisor
The best thing about my job is the variety of customer projects. The flexibility of M-Files to meet most different challenges has opened many new doors.
Still Interested?
Now that you've read this far and know more about the company why not hit apply if you're still interested.