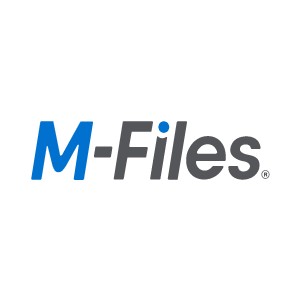 M-Files Sweden – Marketing Manager
M-Files
Do you want to work in a leading tech company with an international team? then this is for you!
M-Files growth story continues, we are on an exciting journey and we want you to be part of it!
We are looking for a Marketing Manager to strengthen our team in Sweden.
We are a group of experienced professionals working seamlessly together and proud to offer state of the art solutions and service for our clients all over the world.
As the Field Marketing Manager for Sweden you will have overall responsibility for all regional marketing activities to support pipeline generation in Sweden for the direct sales team and key channel partners, from strategic planning through to campaign execution and analysis. As part of a small Nordics field marketing team, you will work alongside the demand generation team and wider marketing organization, and have access to best-in-class tools and programs, in order to execute the marketing mix that will drive high quality marketing qualified leads, and enable the sales team to meet its revenue goals. You will work closely with the Nordics business development and sales team leads to develop plans that align with the sales strategy for the region.
We offer excellent opportunities and we will support you in developing your expertise and knowledge.
We have a friendly and supportive environment and our people consistently rate their job as highly rewarding.
---
Responsibilities
Develop and execute a rolling marketing plan of demand creation and pipeline acceleration programs predominately aligned to target account lists. The plan will be measurable and set aggressive goals for nurtured inquiries that result in optimal MQL to pipeline conversion.
Research, choose, design and manage a program of physical and virtual events and webinars to be included as tactics in the overall marketing mix; ensuring there is a cohesive pre-event, at-event and post- event strategy to increase engagement and response rates.
Evaluate, select and manage vendors that contribute to local demand creation programs including event venues and services agencies as necessary; creating high quality marketing content and assets (to include customer case studies, video, white papers and blog posts).
Work in partnership with the global marketing team to optimise centrally produced campaign materials by tuning to local market needs.
Support a small number of key, strategic channel partners with campaign planning, marketing development fund allocation and campaign analysis to drive revenue through the channel.
Forecast, measure, analyse and report on the impact of programs, prioritise and manage projects to timelines, budget and resources.
---
Requirements
5+ years B2B marketing experience; preferably for a SaaS vendor
Experience creating and implementing successful demand generation, lead nurturing and pipeline acceleration programs, including ABM programs
Extensive record of working closely alongside sales, supporting them to meet or exceed pipeline and revenue targets
Exceptional communication skills - a native Swedish speaker also fluent in written and spoken English, with the proven ability to clearly convey ideas and data in written, presentation and spoken formats to a variety of audiences and in both languages
Highly motivated team player who thrives in a fast-paced environment
Well organised self-starter who is willing to take the initiative
The experience and flexibility to work as part of a global team
Proven experience of growing market share in a relatively new, but high-growth region
Experience using Marketo, Salesforce and PowerBI is advantageous but not essential
Danish/Norwegian language skills are advantageous but not essential
---
Why M-Files
M-Files has earned the highest leadership position in 2020 Nucleus Research's report.
We are ideally positioned to disrupt this multi-billion dollar market that has been historically dominated by traditionally complex and expensive solutions. With thousands of customers around the world, a rapid growth rate, and a product that is truly different from the competition, M-Files has an incredibly bright future with rapid growth around the world.
Does this sound like you? If so, please apply so we can get to know you better!
This is a perfect time to join M-Files and be part of our exciting growth journey!
Applications are considered on a rolling basis and the position will be filled as soon as the right individual comes along. Be sure to apply sooner rather than later if you are interested!
---
Great Place to Work
Be part of a global technology leader
Experienced and helpful colleagues
Professional development & learning
Remote work possibilities and flexibility
Still Interested?
Now that you've read this far and know more about the company why not hit apply if you're still interested.