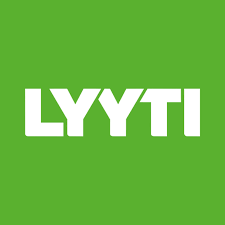 Senior Frontend Developer
Lyyti
Founded in 2007, Lyyti offers a powerful tool for event management, event marketing and measuring the success of an event. It helps businesses at conducting events in the most optimal way, allowing for insights into data and feedback as well as useful functionality, making events most enjoyable for the visitors. With an average NPS of 70, over 10 000 000 registrations and more than 50 000 events managed annually, Lyyti team is well on its way to the common goal of being the most loved B2B event marketing solution in Europe.
Currently Lyyti is in need of a Senior Frontend Developer, who would bring in better user experience as well as a notch of design to the product. Working closely with the Product Team and Design Team, there is an opportunity to be vocal about own views for the product and development cycle.
---
To Be Successful In This Role, We Expect You To Have:
A solid track record with React, React and… more React!
Knowledge and understanding of APIs
Understanding of UX/UI design, accessibility and usability
---
Outside of frontend, the team is utilizing PHP and MySQL - making sure most popular pages of the service load quickly and provide a great experience for the end user. There is no need to be a pro in PHP and MySQL, but curiosity of trying Fullstack things is definitely encouraged.
---
Great place to work!
International working culture
Cultural and Sports benefits
Still Interested?
Now that you've read this far and know more about the company why not hit apply if you're still interested.