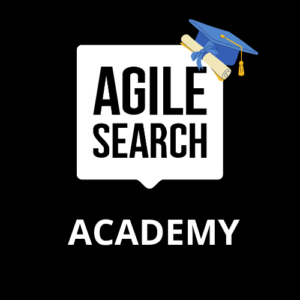 The Agile Search Academy is a new opportunity in Stockholm and Helsinki run by Agile Search, which will give you the opportunity to become a Junior Tech Recruiter.
We live in an industry that develops at a rapid pace, so our ability to pick up new skills and techniques as well as our ability to try new ways of attracting the best talent to our clients are crucial. And that is why an Academy seemed to be the best way to do so, by training promising candidates.
The Academy offers a structured 3 months paid program with courses and training mixed with hands-on work. You will be delivered a variety of courses, of both IT and Recruiting/Communication-related subjects, which will give you the basic knowledge to attend workshops and shadow our experts.
Every week will be focused on a different topic: as a participant in the Agile Search Academy, you will gain knowledge about the trends in the field of talent acquisition in the Tech industry and learn about the basics of IT. You will learn how to source the best tech professionals and match them to some of the most exciting companies in the Nordic and Global tech industry. 
You will use your investigative mindset to identify the right candidates, your marketing skills to create interest, and your interpersonal skills to engage and persuade them that we have the right next step in their careers.
Lectures will be delivered between 10 am and 4 pm, both in the office and online, since there will be people in Helsinki and Stockholm.
The aim of the program is that, after the three months period, you will be able to work independently, having direct contact with Agile Search clients; of course, you will always have the support of our team and coaches.
Thanks to the Agile Search network, you will have a direct connection with world-leading companies, as well as a multicultural and English-speaking environment.
However, the Academy's aim is not merely to share knowledge, but also to convey its values, which are Agile Search ones.
First of all, growth is the leading path for our company and our academy; our core purpose, as an academy, is to make participants strive towards growth on a professional and personal level. We also consider our company agile, which refers to speed, precision, and to the project management approach. Our culture is also based on integrity, which encompasses honesty, loyalty, transparency,  truthfulness, trustworthiness, moral fiber, togetherness, and more. Innovation is another strong value for Agile Search to live by: we think on our feet and adapt creatively to any situation or challenges that come our way. However, innovation isn't just about reacting and adapting: we want to be proactive and lead industry change.
Agile Search Academy is an equal opportunity, whose goal is to foster an inclusive environment for everyone. Therefore, we provide opportunities without regard to age, race, ancestry, national origin, religion, disability, sex, gender identity or expression, sexual orientation, or any other protected status in accordance with applicable law.