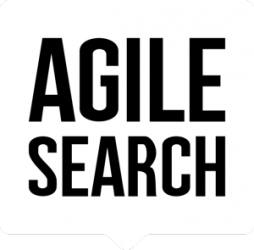 Today's top tech talents are already taken. We know how to get them.
Since 2009 Agile Search has been helping companies in the Digital and IT sectors find top tech talents.
Web Developer
Desktop App Developer
Mobile Developer
Database Admin
Sysadmin / DevOps
Data Scientist
What tech experts are saying
Our candidates find positions faster and are happier with opportunities presented
"I was very impressed with Agile Search's way of working, that considers the candidates as important as the clients. I felt that Laura handled the process with warmth and real interest to find me the best opportunity. The communication was always proactive - this is a company I'd gladly co-operate in the future too."
"The whole experience was very positive for me! I've been dealing with recruiters before as well, but the way Agile Search handled the whole process was unique."
"Active communication to find the best fit. There was no time wasted, and the positions I was offered were in interesting companies and matched my expertise. The right position was found quickly, 5/5."
"The event was a game changing event for me. During the event, I talked with four different companies and got positive feedback right away from all of them. Finally and most importantly, I joined an exciting company participating in the event, in only one week after the event. I really love my new workplace as it's one of its kind, and I owe this all to Agile Search. Thank you!"
"It was a pleasure working with Agile Search. They find people with the skill sets that companies are looking for, resulting in a great match between employer and employee. Agile Search gave me the opportunity to take on new challenges, and improve myself as a developer."
"The recruitment process of Agile Search was direct and I got a good picture of the position and company. I decided to change my employer with their help and I've been happy with my position."
"Agile Search is a great partner not only for companies but also for developers. Being a developer, I am happy to work with them. They gave me challenging tasks and offered me a great opportunity to work in fast growing company. If you are a talent or you are looking for talents, Agile Search is definitely worth your consideration"
Meet us at our upcoming events to learn more
Come to network, hear about the latest tech and meet the most interesting companies of the field.
There are no events planned at the moment. Stay tuned!

Looking for top tech talent?
Today's top tech talents are already taken. We know how to get them.
Our Services