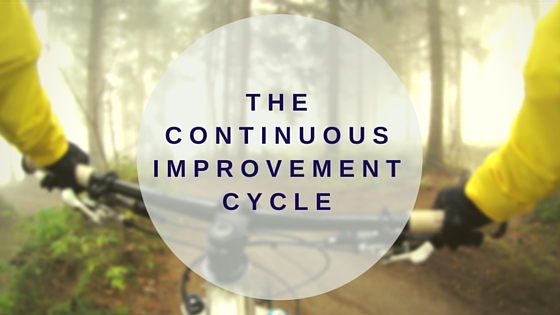 This is my first blog since I started at Agile Search a year ago. I moved to Helsinki in 2013, prior to that I lived in Scotland and worked in the UK civil service as a Lean Practitioner. I am also a keen mountain biker and raced Downhill MTB for many years in the Scottish national series.
Believe it or not racing has taught me many lessons over the years that have helped me as a Lean Practitioner. At Agile Search I have worked with the team to create a lean way of working that can be compared to racing a bike downhill.
Planning for Action
We begin with the planning phase. On a race weekend, we arrive on site, set-up, then sign up for the race. After this we walk the track, noting any tricky or critical sections, we discuss with our teammates how we will proceed on our first practice run and then we raise our glasses to the great weekend ahead.
This is no different to how we start our day at Agile Search, the first thing we do is walk through our 'Information Centre' which is a visual representation of our business that allows us to make data based decisions on a daily basis. We manage by exception, noting any KPIs that need our focus, we briefly discuss any concerns or new ideas and then we always finish by celebrating our successes.
Fail Fast, Learn Fast
The next part of the process is to put the plan into action. At a downhill race we have a full practice day to test our plan. The course is marked out with tape, there may be various routes that can be taken between the tapes but we must not ride outside the tape. Some of these routes are more direct than others, more risky, some are just tricky to even imagine. This is why the best racers in the world need to be able to calculate risk and be creative in their line choice. The continuous improvement cycle (Plan, Do, Check, Act) is in full effect throughout practice, we plan our lines, try our lines, check if they work and then act by standardizing or improving.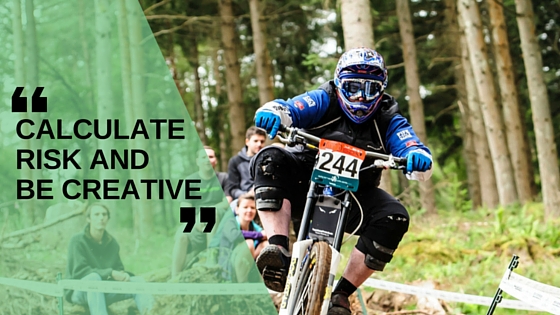 Agile Search has embedded continuous improvement into the way we do things, we don't just do things because that's how we've always done it. We question the status quo and ask ourselves if it can be done better, in a way that provides maximum value for our customers. Once we have the best possible process we standardize it and use our standard work instructions to ensure everyone is working in the most efficient way. Standards are not set in stone though, these are our baseline for future improvements. The continuous improvement cycle never stops rolling.
Go for the Perfect Run
When it comes to race day we have our race run planned in our heads, we know exactly every rock, root and jump we want to hit. We are also aware that if we cut any corners along the way our efforts will be worthless as we'd be disqualified. We arrive at the start line with our plan ready to execute, the countdown begins 5…4…3…2…1…Go!
We race off the line and follow the route down the hill that we have perfected through planning, taking the most efficient line down the hill. Sometimes however there are problems along the way, the weather conditions might change or you might fall off unexpectedly. This wasn't in the plan, so we react quickly, recalculate and take the best route for the conditions making sure we cross the finish line in the best possible time.
Here at Agile Search we go into every project knowing exactly where we want to go, but naturally not every plan can be executed perfectly from start to finish. We are aware that our customer needs change and so must our plans, and we are prepared for that. Our team is multifunctional and can adapt and quickly change roles to suit our current situation. We are not just Agile by name, we live it.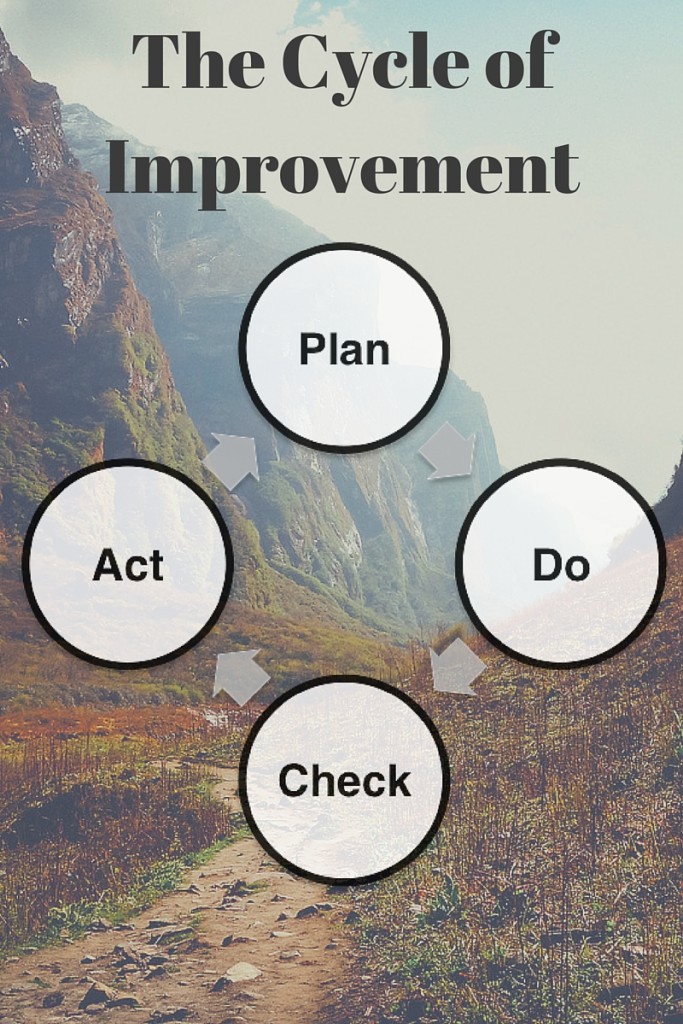 Keep the Wheels of Continuous Improvement Spinning
After each race we learn from our mistakes and improve for the next race. When pushing your skill to the limit there is always room for improvements and the motivation to improve never stops.
At Agile Search we are not just motivated to be better than the competitors, we believe that our biggest competitor is ourselves and we want to continue to improve and keep the cycle rolling.
Download our Lean Recruitment e-book – A Modern Business Approach to Lean Recruitment