It's been exactly a month now since I went and came back from the conference. So, Sourcecon. A group/page I have been following for almost three years now and a conference I was yearning, but couldn't, go to before now. In my head, I had constructs of what it would be like; all the awesome things I'll hear about, all the cool people I will meet and connect with, all the talks I can have with people from all over the world that do the same thing I do and share the same passion. Did my expectations come true? For the most part – yes.
I had the opportunity to attend Sourcecon 2019 in Amsterdam thanks to being part of Agile Search – without question the best growth partner for IT companies in the Nordic region. It is precisely our attending and hosting events like Sourcecon that, among other things, give us the skills that allow us to claim we are the best. As I already noted, Sourcecon, just like HR Unleash, has been a small dream of mine that has thus far been unattainable. However, those who know me can testify that I have always been and still am hungry for new knowledge and, therefore, to compensate for not being able to attend these conferences, I invested (and still invest) a lot of my free time into digging, researching, learning, and practicing new knowledge/skills. That being said, I will try to give my perspective of the Sourcecon experience, through the eyes of a seasoned full-stack recruiter.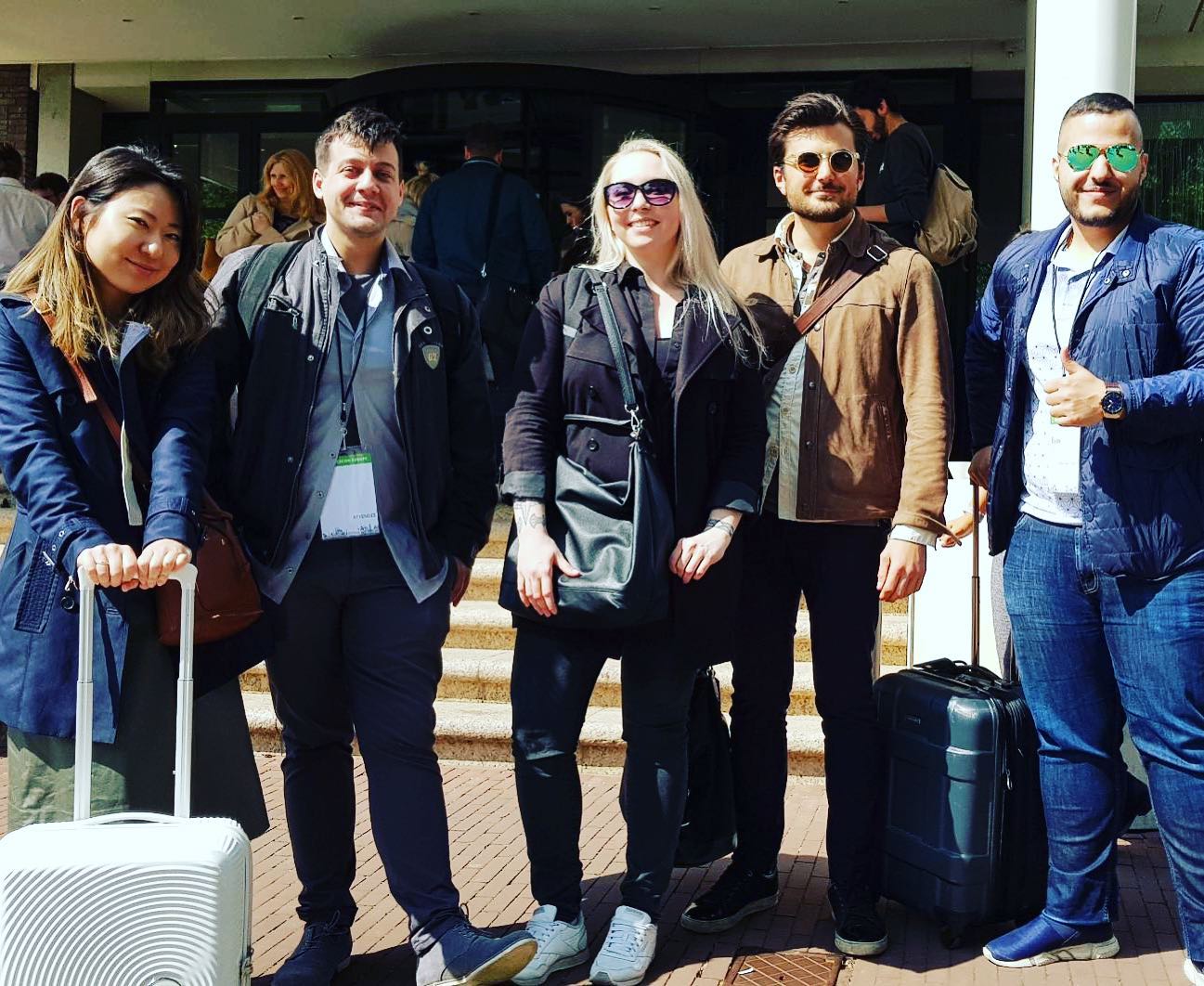 The Setting
Amsterdam. One of my favorite cities ever due to its easy-going culture and cultural melting-pot (no pun intended) of different peoples. Honestly, we couldn't have asked for a better or more beautiful city to have to fly to for this conference. The venue was a Hilton hotel with all the facilities we could want or need during our time there. But, this logistical aspect is not what makes Sourcecon so amazing – even so, I would like to note that the logistics were handled excellently – kudos to the team!
The Knowledge
The sessions were honesty fantastic – some more than others, of course, but overall, it was a very good mix of different things, all of which are essential to both sourcers and recruiters – and, of course, those of us who are both. First and foremost, we heard (and discussed) a lot about different approaches and work methodologies that we can use and/or leverage to improve our work processes and results. In these session blocks, I heard about some very interesting tricks others have used to quickly source a considerable number of qualified candidates as well as how people had ingeniously adapted methodologies from other sectors/industries into their recruitment work.
The second big takeaway were the tools. For those that haven't worked with sourcing before or have not had the opportunity to attend a similar conference, read up or apply any of these tools, this is a fantastic opportunity to get a first-hand tour of the incredible world of sourcing and learn about how we do what we do and why sourcing is so strategically vital to modern-day talent operations. The way all the sessions were designed was great in the sense that you would be able to find them interesting, keep up and follow them and at the same time learn from them if you were new to the world of sourcing; but also, even if you had previous experience in the area, you would still find them engaging and interesting. Nicely done. But speaking of the tools, I did not really hear about anything new. I had used almost all the tools and productivity solutions that were presented or discussed at Sourcecon – but then, that's just me. I try to keep myself up to date with these things as much as I can. What I did learn, however, were the innovative ways of how some of my colleagues world-wide were using these tools in their work and this was truly invaluable.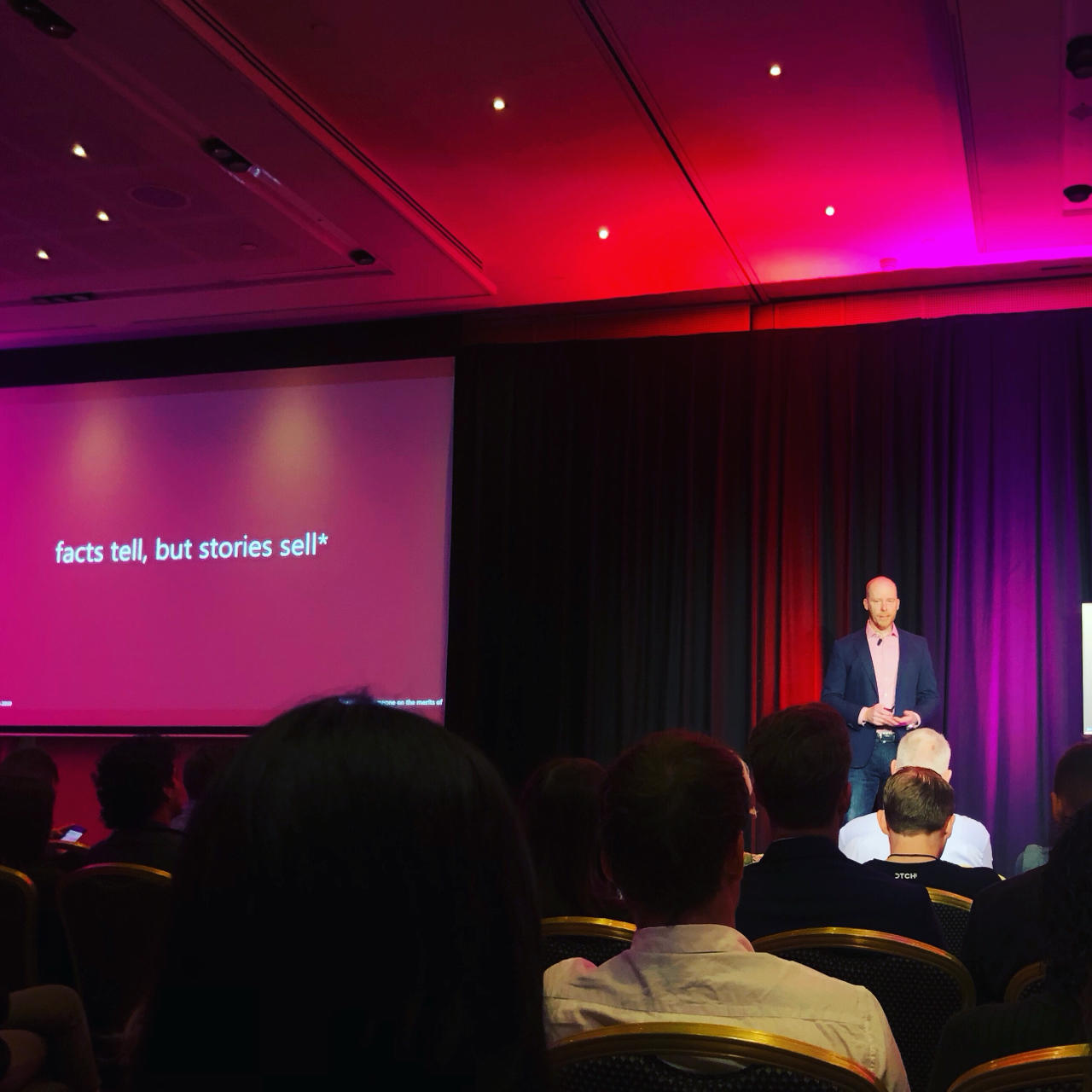 The People
The most impactful part of Sourcecon. New or seasoned, having the chance to connect, talk, learn, and grow with your fellow sourcers & recruiters from all over the world is the best part of the conference. Knowing this, the Sourcecon team gave us plentiful time for meals so we could mingle, long breaks, as well as dedicated networking time. Aside from this soft facilitation of networking among the attendees, we also had round table discussions in small groups which were great. Hands down, for me, this was the best part. For example, I got to talk to someone who works as an IT security recruiter, and his job takes him into the deep, dark underbelly of the web that I haven't even ever visited. While I am a specialist in IT recruitment, I have to admit that this is an area I have only ever read or remotely heard about. This is the first time I had the chance to get a hands on tour of what it is like – and, having heard all that I have heard, I can't wait to have the opportunity to one day maybe try it out myself.
My Takeaways
A lot of the methodologies I was familiar with; many of the tools I was already using – but I still learned a great deal at Sourcecon. Part of it was from the people I networked with and part from the speakers themselves. If you are in this line of work, don't even bother asking the question of should you attend it or is it worth it. The answer is always going to be a strong YES. I can't wait for the next one – so I could have these talks again, meet more amazing people, reconnect in person with the ones I have already met – and maybe learn something new and useful that will help me in my quest to grow and get ever better at what I do. But, I was also reminded about the importance of sharing the knowledge we have – which is why I have decided to start writing articles regularly on LinkedIn and share with others how I manage to have an average source-to-close time of 21 days or an out-reach response rate of 84%. Stay tuned 🙂