Every year Stack Overflow runs a Developer Survey to better understand its situation in the world of developers, from the users' viewpoint and otherwise. This year over 26,000 people from 157 countries participated in the survey.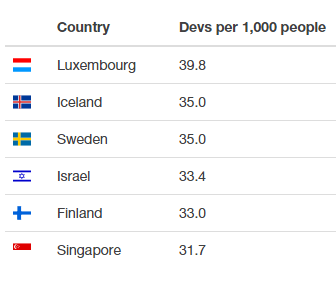 Not surprisingly, Finland and Sweden are in the Top 6 which can be regarded as quite impressive and it reinforces the fact that the Nordic countries have so many startups focused on IT. The biggest traffic sources come to the site from the USA, with 25% of overall traffic, and India with 12.5%
The average age of a developer, according to their survey, is 28.9 years old; the same age as IBM's first megabit chip. Considering that the majority of developers are relatively young, it makes sense that you start, as a company, to adjust your culture towards the younger generation if you want to attract top talent.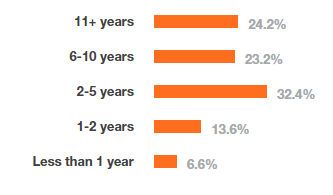 Experience and professionalism can be two different things in the developer industry. When recruiting, it is crucial to think of what kind of profile and person you want instead of focusing on the experience as the "golden criteria". Going through a pile of profiles to find the rockstars is time consuming, but recruitment agencies are specialized in this and can do it for you fast.
This graph shows just how much variety people have in how they have learned to code. 48% of respondents never received a degree in computer science, but have proven themselves by learning on the job or in online classes. Maybe it's time for our recruitment processes to adjust to the modern world; hiring potential and skill instead of a degree?
Side Projects and Open Source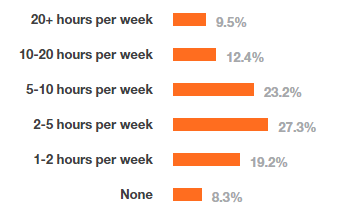 As you can see in the graph, programming is a passion for many developers. They spend hours on it outside of their full-time jobs. On average they spend over 7 hours per week working on side projects where they can get their creative juices flowing.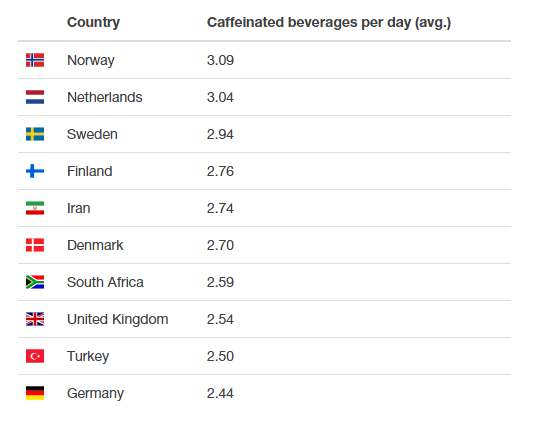 The fact that there is a question about caffeine consumption for developers is not the least bit surprising, nor is the fact that the Nordic countries rank at the top. Let us remember to have good coffee at the office for the enjoyment of our beloved developers.
You can see the whole survey and download it here