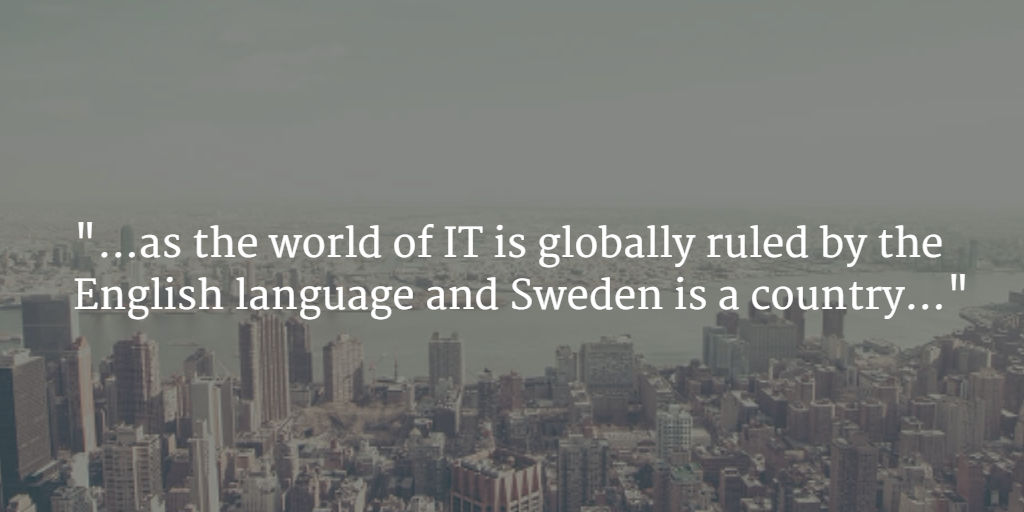 Stockholm is booming, there is no doubt about that. Recently, Stockholm passed Berlin as the European IT start-up capital of Europe, but some factors might threaten this growth. "The Capital of Scandinavia" – as the city of Stockholm proclaimed itself – is a paradise for IT-professionals. The IT-recruitment market is clearly driven by the international candidates. However, they are literally harassed by recruiters who need to fill critical positions for their clients.
It seems like the time is right for Swedish companies to open themselves up to the international candidate market, and offer the best candidates from abroad a chance to prove themselves.
Two hurdles have to be overcome in order to fill the knowledge gap that currently exists in Stockholm:
The first is a political issue that only Rosenbad can resolve, and that is the housing problem
There are limited apartments for rent, and even Swedes have a hard time finding a place to live. If you add the country's obsolete rental rules to the mix, that restrict owners from renting their empty apartments for more than 2 years (3 years if you live abroad), this is a real threat to many up-and-coming companies who are screaming for competence.
The second obstacle is a cultural one
Swedish companies are still hanging on to the criterion of "Fluent Swedish" as a must-have in their job descriptions. I find this hard to digest the world of IT is globally ruled by the English language and Sweden is a country – and Stockholm in particular – where the vast majority speak English fluently. From my own experience in the Netherlands, I can say that they are an example to follow regarding ex-pats and recruiting from abroad.
If you have time, do watch this Ted Talk from the brilliant Rainer Strack about the workforce crisis of 2030 in Western countries. Watch it from here