In June, we attended the Sourcing Summit Estonia 2019 (SOSUEE).  The two-day event was intense but made us feel energetic since there were a lot of fresh inspirations! Instead of writing you a long report, we collected thoughts from our team about their favourite speeches and learnings. Here are our takeaways!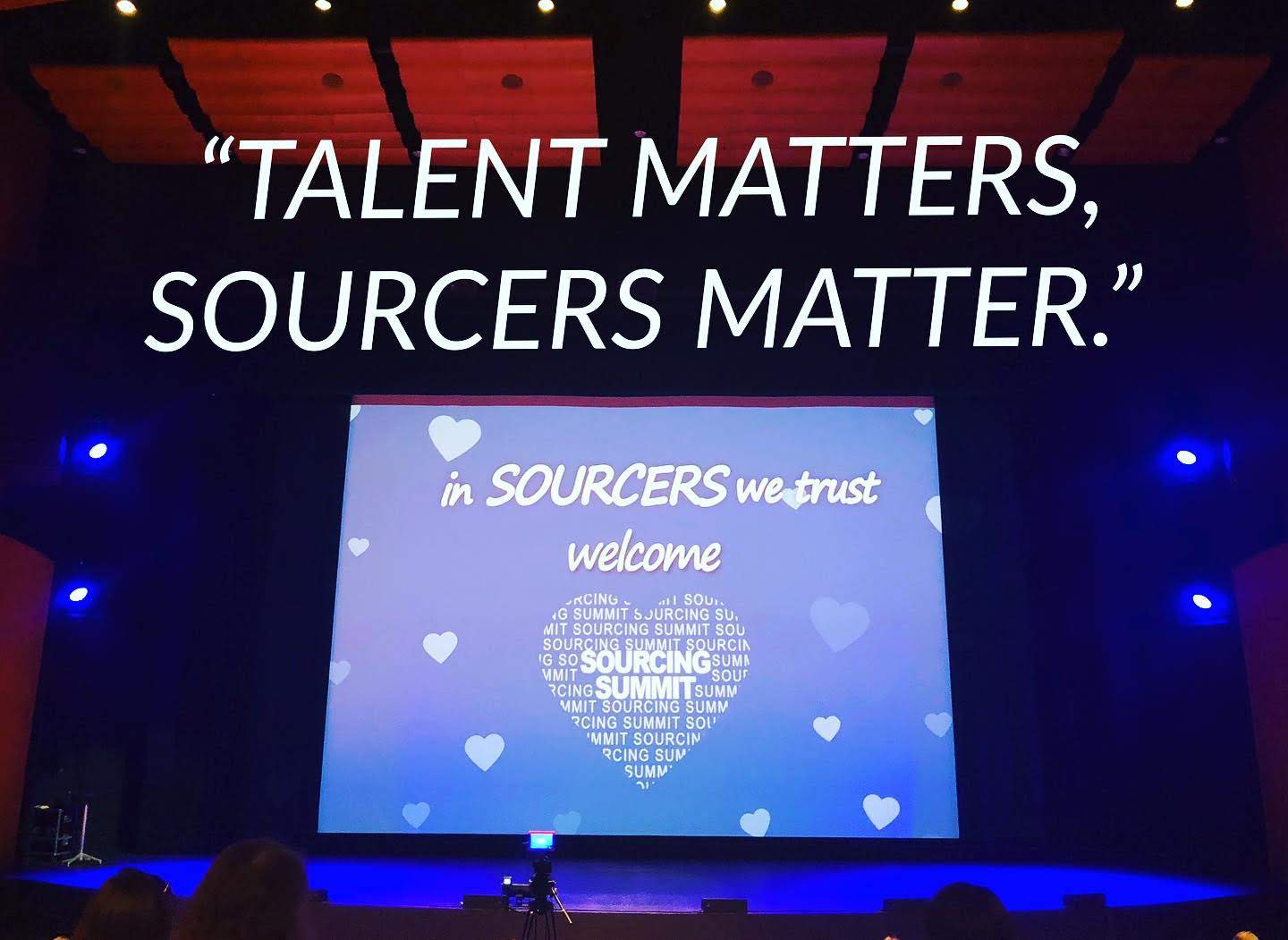 What impressed you most during the summit?
Mike:
The overall spirit of the event was very exciting. Meeting colleagues from different countries and discussing views and approaches to common challenges was educational. Most of all, listening to the innovators in the field and getting to know their recruitment strategies were motivational, to say the least.
Martta:
I was very impressed with the quality of the event. All the practicalities were handled very professionally, topics and speakers were really inspiring yet versatile enough and the overall atmosphere was loaded with positivity and excitement. Most of all, the feeling of togetherness and sharing was amazing while it was, of course, great to meet fellow colleagues all around the Europe and US.
What did you learn?
Maria:
I was very happy to be there in Tallinn at the Sourcing Summit among so many recruitment enthusiasts. At the event, there were several speakers with different backgrounds and nationalities. And I'm still trying to decide which aspect was my favourite part, other than the great people.
The speech of Kasia Tang was quite interesting. In her talk, she mentioned learning, and how this has to be a continuous process. We cannot just attend one course or read something once. We need to keep on learning. We need to keep on challenging ourselves and not just repeat the same thing over and over again. Dare to try and dare to fail. You will learn from it.
Sometimes it's not about learning new exciting stuff, but getting the confirmation instead of there are other's who think as you do.
Ivy:
I feel it's always good to listen to other people's opinions which can help you to understand the world from different perspectives.
The summit started with Joanne Lockwood's talk around conscious inclusion. For me, it was not only a very relevant topic but also an important one in today's globalized world. As Joanne pointed out, "most of our biases are conscious". To learn how to confront our biases is a starting point on the journey.
I really liked her presentation. For a company, simply hiring diverse talent won't work if its culture isn't fit for purpose. Therefore, it's the responsibility of organisations to develop a conscious inclusion culture and vision.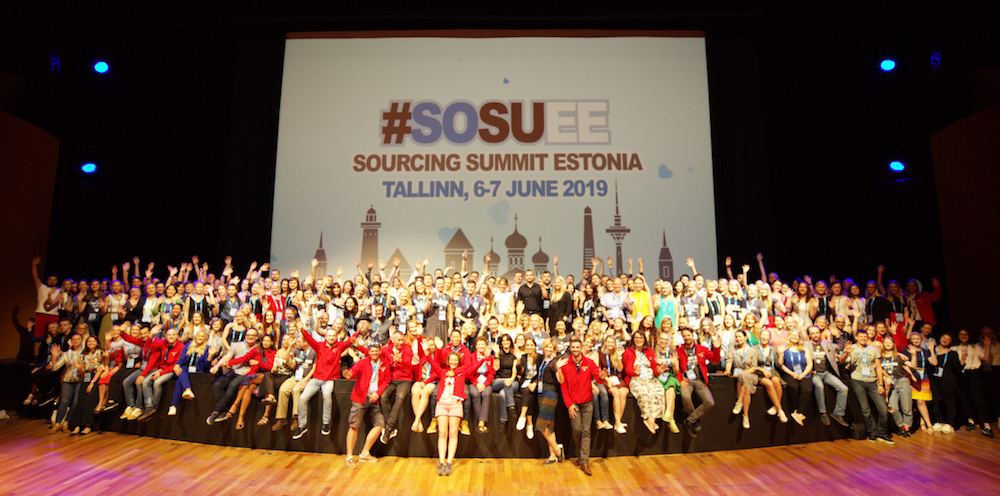 What will you apply to your work at Agile Search?
Mike:
– Do exhausting searches (doing experimentations with searches, once with title,  once with industry. Searching via city and searching via country)
– Being constantly efficient, effective and systematic
– Use extreme candidate engagement, such as extensive background checks for further personalisation before contacting, only when necessary. Keeping the option in mind (such as USELOOM.COM platform)
– Keep learning and improving, having an innovative approach mindset
Martta:
– Stay curious: Nurture curiosity as your daily basis: don't be satisfied with the current status quo, constantly look for more innovative, smarter and more efficient ways to do things (tools, strategies, channels..)
– Win over hunch and heart: apply personal, effective and innovative ways to communicate with candidates in order to get their interest and build trust (Eva Baluchova & Teddy Dimitrova gave great insight and inspiration to this!)
– Explore, Experiment, Test, Repeat – apply this to your search strategy (study more how LinkedIn algorithms work, test your booleans and try new features)
Maria: 
Nicolas Revol had a quite powerful presentation regarding behavioural approach and cognitive bias and how our own bias can guide ourselves to mistakes in the recruitment process. As recruiters, we need to prevent ourselves from foolish decisions. This can be done by understanding candidates' and our own psychic mechanisms, adapting our behaviour, being warned of the "I'm sure of it," using a second opinion, and challenging the status quo.
Ivy:
Teddy Dimitrova's sharing of her own language, TeddyScript hit home for me. As she told us that a basic understanding of coding can make the difference in sourcing effectiveness. I loved the moral behind her story that "learning to code is to get to know your target group and use their lingo, buzzwords and challenges to get closer to them".
Another speech impressed me was from Hung Lee . As he emphasized in the presentation, "In recruitment, Agile is the way to work." That's actually how we work at Agile Search. In the world of agile, we are there to improve companies and organizations performance and agility and making them prepared for any challenge that can come by.  Read more: Why Agile HR is Making Waves?
I found one of the common characteristics among these presentations is to think outside the box. It's the same in our daily work. We need to change the fixed pattern of thinking, constantly look for new ideas and innovative ways to do things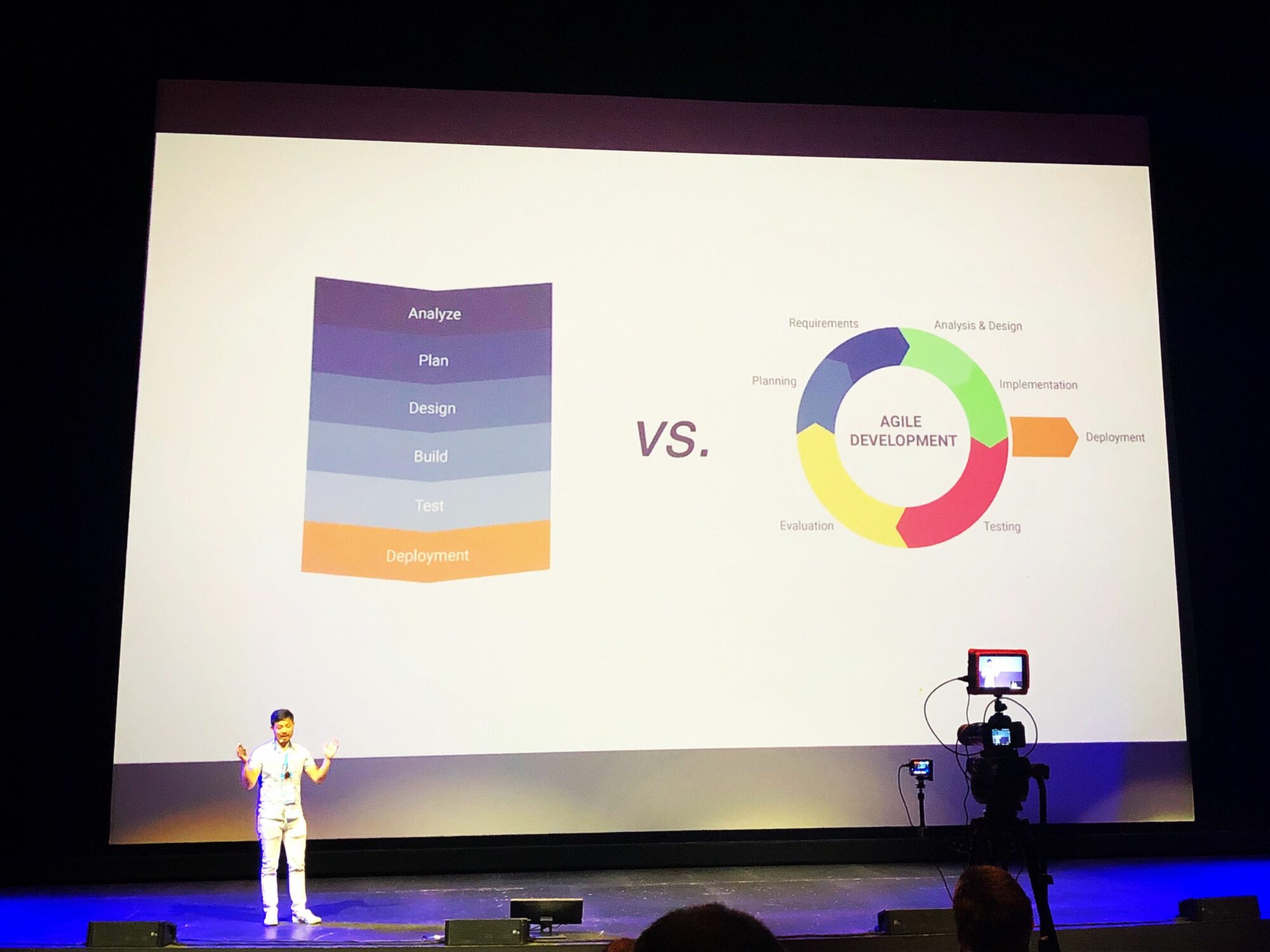 our takeaways
Mike: 
– Sprints have been proven as the most efficient way of structuring the sourcing process
– Staying open minded towards new industry tools and experimenting
– Keeping in touch with both hired and rejected candidates
– KPIs KPIs KPIs, did I mention KPIs?
Martta: 
– Tech is not a threat – don't be afraid of trying and experimenting modern tools to work smarter
– Value strategic approach in your work – experiment, measure and share your results with others!
– Be you – embrace personalization, open and honest communication (both with the candidates and hiring managers) and don't be afraid to use creative, personal and unique ways to approach people
– Stay curious! 😉
Maria:
-Keep learning, always
-A personalised and original approach is one of the keys to having success in recruitment
-Find, try and use new tools
-Move from Conscious Inclusion to Unconcious Inclusion
-Never give up